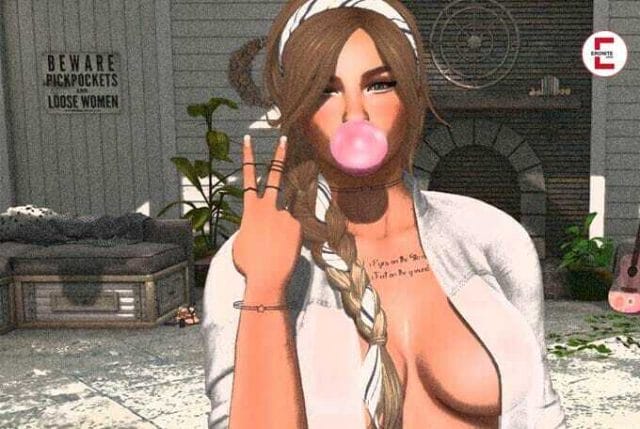 Women do it more and more often
For the third time, Womanizer calculates the "International Equal Masturbation Day" and thus symbolically draws attention to the masturbation gap between women and men. Compared to 2021, there is a positive development this year: the Masturbation Gap has decreased from 62 percent to 47 percent1! This year's global Equal Masturbation Day will thus take place on June 23, 20222, almost eight weeks earlier than last year (August 13, 2021). This is the result of a recent Womanizer survey with 22,315 participants from 15 countries3.
---
Eronite empfiehlt dir diese XXX Videos, Livecams & privaten Kontakte:
---
Upward trend: women masturbate significantly more than in 2021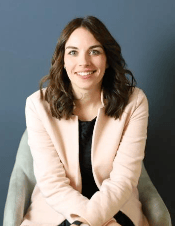 International Equal Masturbation Day indicates that women have not yet masturbated by this day in the year, while men have been doing so since the beginning. Compared to last year, women masturbate significantly more, and in every country. On average, women do their own work 76 times a year, 23 times more often than last year. The leader is Great Britain, where women masturbate an average of 100 times a year – last year it was 59 times.
However, there is still a large gap between men and women in every country: For example, men masturbate an average of 2.8 times per week, twice as often as women at 1.4 times per week. Over the year, male respondents masturbate an average of 145 times (2021: 140). Here, the Swiss are ahead with 162 times per year.
The Equal Masturbation Day provides surprises
"Equal Masturbation Day surprised ourselves this year. We created the day in 2020 to draw attention to the social imbalance," explains Johanna Rief, Head of Sexual Empowerment at Womanizer.
"Two years ago, Equal Masturbation Day was in early September. The fact that this gap has now decreased by two months is a really positive development."
The following are the national days per country surveyed
| Land | National Equal Masturbation Day 2022 |
| --- | --- |
| Großbritannien | 08. Mai |
| Hongkong | 14. Mai |
| Spanien | 26. Mai |
| USA | 31. Mai |
| Australien | 07. Juni |
| Italien | 10. Juni |
| Deutschland | 10. Juni |
| Kanada | 14. Juni |
| Österreich | 03. Juli |
| Korea | 09. Juli |
| Japan | 12. Juli |
| Frankreich | 14. Juli |
| Schweiz | 19. Juli |
| Neuseeland | 03. August |
| Taiwan | 31. August |
| Singapur | 27. September |
Germany in international comparison
In this country, the masturbation gap is 44 percent, which is also down significantly (2021: 62 percent). So the national Equal Masturbation Day will take place in Germany on June 10, 2022. German men do it an average of 164 times a year, women 82 times (2021: men 128 times; women 49 times). As before, 21 percent of women do not masturbate at all, compared to just under 10 percent of men. By comparison, worldwide, just under 24 percent of participants never
masturbate.
The libido of Germans has dropped quite slightly compared to the previous year. Thus, on a scale of 1 – 10, men rank themselves on average at 6.5, women at 5.7 (2021: men 7.0; women 6.0). Although the value has decreased slightly among participants, they masturbate significantly more than last year. Thus, libido alone is not responsible for individual masturbation behavior.
Missing and incomplete educational work in schools
Already in the last years we found out in the survey that sex education lessons were mainly limited to contraception, pregnancy and the reproductive organs for most of the participants. At the same time, just under 31 percent would like to learn more about pleasure or how to talk about sex. After all, every fifth person would like to learn more about self-love and masturbation.
However, an open dialogue about masturbation should be encouraged not only at school, but also at home. As many as 36 percent of respondents say that parents should talk to their children about masturbation after the age of 13. Unfortunately, 18 percent continue to believe that parents should not talk to children about solo sex at all. It is therefore not surprising that more than half of all participants were left alone with their questions about masturbation and had to approach it through trial and error and their own curiosity. In addition, 20 percent of respondents gained their knowledge of sex from watching porn – a source that often enough reinforces outdated gender roles and the male gaze.
Educational work around female sexuality and desire is important

– Watching your partner masturbate – do it!
– Test report: The Womanizer Premium 2 for highest pleasures
– How often does the average man masturbate?
– Bonnie Strange and Womanizer celebrate "badass moms"
– Test Report: Pulsator – Vibrator Womanizer Duo
– Womanizer: The female orgasm as a human right
Johanna Rief comments: "These results show how important it is to educate people about female sexuality and desire. We are continuously working to de-taboo female sexuality with campaigns such as the Menstrubation Study or the cooperation with Lilly Allen. It's great to observe that social change is taking place and that we are allowed to contribute to it. With the Womanizer Pleasure Fund, we also want to help close another gap, the Gender Health Gap."
---
1 The calculation is based on a formula of the Federal Statistical Office, which is also used to calculate the gender pay gap.
2 47% of 365 is around 172. The 172. Day in 2022 is June 23.
3 The representative survey was conducted in collaboration with Lucid in May 2022. 22,315 participants from 15 countries took part (Australia, Austria, Canada, France, Germany, Hong Kong, Italy, Japan, Korea, New Zealand, Singapore, Spain, Switzerland, UK, USA). Further results on request.