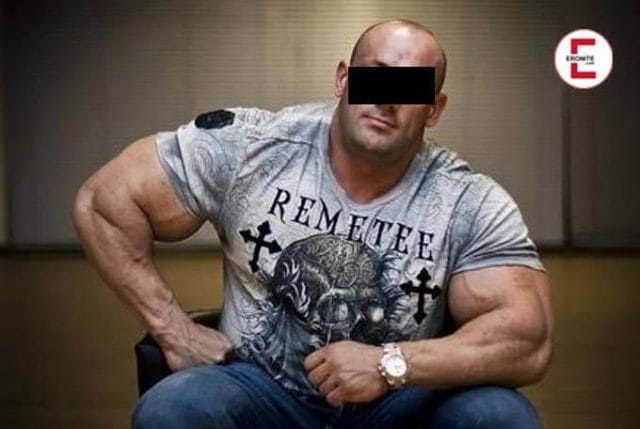 The tasks of a pimp: As a pimp you have a lot to do!
Probably almost everyone has a rough idea of what a pimp is. The word usually brings to mind scowling beefy guys you'd rather not pick a fight with. But what exactly belongs to the tasks of a pimp is hardly known to outsiders.
---
Eronite empfiehlt dir diese XXX Videos, Livecams & privaten Kontakte:
---
Pimps and the law
The term pimp evokes negative associations for most. The law sees it that way too, at least officially. Pimping is a criminal offense under Section 181a of the Criminal Code. It states that the exploitation of a person engaged in prostitution is a punishable offense because prostitutes are in a relationship of dependence with their pimp. They earn very well from the women. A single whore brings her lover on average about 100,000 euros per year – tax-free.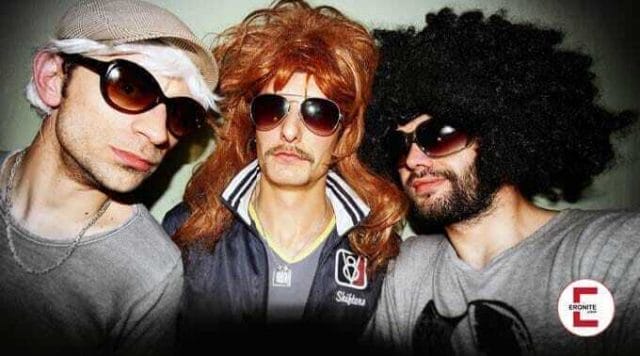 Most pimps have several ladies who go prostituting for them. Pimping is a criminal offense, but the state and its authorities (i.e. the police) are happy to turn a blind eye to it because they make a lot of money from the horizontal trade or are kept quiet with "gifts" (money and free sex). The losers of the system are the whores. They are exploited and can keep little money for themselves. If they are too old or sick for the job, they are replaced by "fresh meat."
But what are the tasks of a pimp?
In the above section, it became clear that a pimp makes a lot of money from his whores. But he also has to do something for that. One of the most important tasks of a pimp is to provide for their protection. There is still violence in the red-light district. Many whores work illegally or semi-legally and are almost unprotected against attacks. Therefore, one of the tasks of a pimp is to protect "his" whores from violence. This almost always comes from other pimps or colleagues. Suitors usually do not cause trouble. The pimps have divided the cities among themselves into precincts.
A beginner can't just stand on a corner somewhere and approach customers or rent a room in a running house. This causes trouble with the other whores and their pimps because it reduces their income. Sometimes the police are also interested in new faces in the scene. Therefore, one of the tasks of a pimp is to ensure a good relationship with the local police. As long as there is no violence in public, it usually goes without a hitch.
Recruitment and training of the "staff
A pimp's duties also include recruiting and training new whores. For prostitutes who already "belong" to another lover, a cut-off is due. Like the hookers, most of the pimps in Germany are foreigners. They have almost completely pushed German women out of the market. The "easy girls" are predominantly from Romania, Bulgaria, Hungary or other Eastern European countries. They do not need a passport and are picked up by the pimps in their home country and brought to Germany with the prospect of good jobs. Often the Prostitute Protection Act is of no use to these women.
Once here, they are at the mercy of the pimp because they know no German and know nothing about their rights. The lude organize rooms (sometimes a caravan) for the women and get her "work clothes". New whores are broken in. The pimp has hard sex with them and shows them what they can and cannot put up with from the johns. After that, the ladies are sent to the street or to the running house.
Are pimps cruel and brutal?
It all depends. The statement applies to many, but not all. After all, one of the most important tasks of a pimp is to make sure that his whores are doing well. If they are fit and look attractive, they can earn more money. If he hits and hurts them, it's not good for business. However, that doesn't stop many from hitting women anyway. Guys are getting more and more sophisticated. They make their whores addicted to drugs.

Read also:
– Why do some women offer themselves as hobby hookers?
– Free sex story: I get ridden in as a whore
– Condom obligation since 1.7. – The Prostitute Protection Act
– Lifestyle consultants and (self-appointed) managers in the erotic industry
– Fuck AO whores – sex without rubber despite condom requirement
This kills two birds with one stone. Firstly, they earn from the drugs they sell to the whores, and secondly, they use them as leverage when the women do not deliver enough money. There's no dope until the day's workload is done. By and large, the bad reputation of pimps is justified. However, there are also whores who are in love with their pimps and go whoring for love.
Tasks of a pimp: Others also earn with it
Although one of the most important tasks of a pimp is to squeeze as much money as possible out of his women, they are not the only ones involved in the exploitation of women. Brothel owners and landlords of appointment apartments charge horrendous room rents. Sellers of condoms, lubricants and lingerie come to the women and sell the goods at inflated prices. Even cities and municipalities are cashing in heavily through business and entertainment taxes.