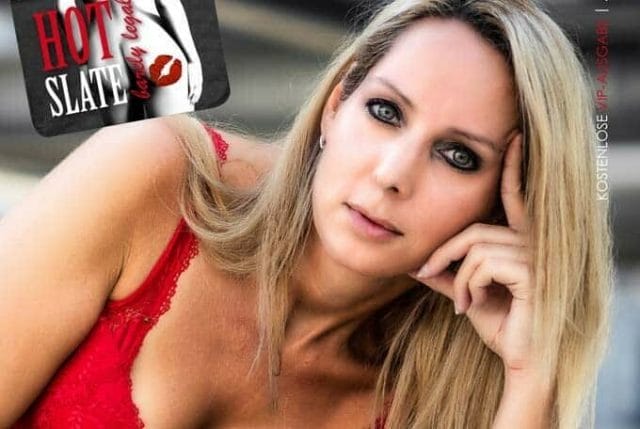 There is a new erotic magazine in the magazine trade
At a time when the world is dominated by multimedia and the Internet is ubiquitous, a conventional print magazine seems rather old-fashioned. Nevertheless, the new porn magazine dares to take this step and that's a good thing. Even if nerds don't like to hear it, the good old printed magazine has its advantages. Whoever picks up HOT SLATE in the erotic store next January can see it with their own eyes.
---
Eronite empfiehlt dir diese XXX Videos, Livecams & privaten Kontakte:
---
Why HOT SLATE as a printed magazine?
The topic of sex and eroticism is a wide field and many readers want to see more than just hot pictures. Information on the Internet is for the most part personalized. The artificial intelligence behind the offers filters out what is of interest to the reader. This has the disadvantage that the reader does not get information outside his field of interest. Regular reading of HOT SLATE will open up new opportunities for him. He meets porn stars he never knew before and discovers exciting movies. Each new issue of HOT SLATE is a unique journey of discovery.
Of course, the sensual aspect is not neglected either. With a printed magazine, the reader can flip through the pages, linger once on this movie or that porn star. When reading HOT SLATE, the customer can relax, which is not so easy with the Internet due to the many distractions.
This is what HOT SLATE offers its readers
The theme of HOT SLATE is eroticism. The buyer reads exciting reports from the current filming locations of the hottest erotic films. He finds interviews with models, producers and others involved in erotic films.
HOT SLATE reviews the latest erotic movies and describes their content. The information on the portals is not very productive in this respect. Here the magazine closes a gap and gives the reader a decision guidance into the immense erotic market to the hand.
Prices and where to buy HOT SLATE
The first issue will be published in January 2020. Three issues of 60 pages each are planned per year. The price is 6.90 euros. It will be available in selected sex stores and mail order companies.
If you're in a hurry and would like to take a look at the newspaper, you can pick up a free test edition on September 13. The cover picture shows Annabel Massima. There is also a report on 25 years of Marquis Magazine. If you can't get hold of a copy, just come to the VENUS in Berlin. Free copies will also be available at the Cute and Dangerous XXX booth.