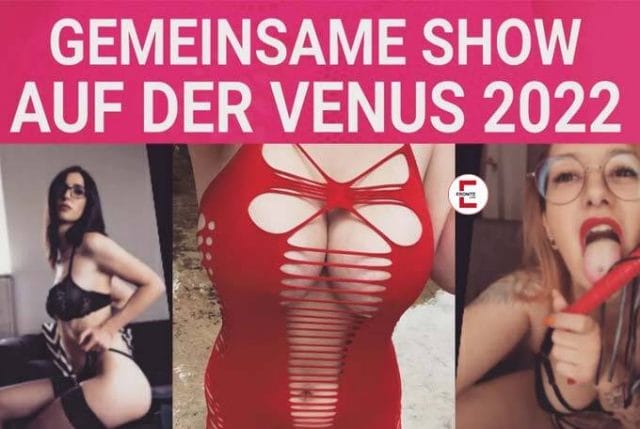 Lesbian threesome: a firework of sensuality
When the experienced girls Lia Leone and Tamy Love meet the new discovery Xisca Bond, the fans are likely to go crazy. So much concentrated sex appeal and undisguised horniness can not be seen LIVE every day. Therefore: Save the date: On October 22nd, the totally nasty lesbian threesome will take place in Berlin at the erotic fair Venus on the stage of visit-x!
---
Eronite empfiehlt dir diese XXX Videos, Livecams & privaten Kontakte:
---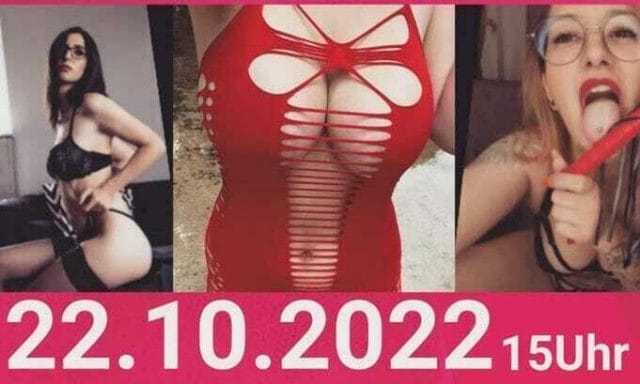 It can only get mega hot at a revealing encounter of Lia Leone, Tamy Love and Xisca Bond. A very special performance is on the agenda for the Venus event, which should help all three models gain even more popularity. Visitors to the exhibition halls under the radio tower are already eager to experience this unusual lesbian threesome up close.
Who's in action on October 22?
Lia Leone is a famous sex model and has the nickname "the capital lioness". Because the dark-haired 27-year-old has a lot of temperament and the necessary portion of inhibition to act out in front of the cam. With her elegant slim body, she is also in demand as an actress. She has only a few discreet tattoos, measures 1.78 m and is available for shoots by both professional and amateur photographers.
In contrast, redhead Tamy Love presents herself with lush tattoos and nipple piercings. She is no longer an unknown quantity in the porn scene and has already been seen in many hot videos. Users also know her as a camgirl at visit-x. Meanwhile, Tamy is also the proud owner of an online sex store where new and used merchandise is available.
The third in the group and eagerly awaited is the young Saxon Xisca Bond. Her giant boobs are known far beyond the borders of the Free State, but she will show her face for the first time at the Venus Festival. So far she has shown off her magnificent natural tits in countless photos and made public her intention to gain a foothold in the erotic and porn business. She already has more than half a million followers on Instagram.
Unusual lesbian sex in threesome
Those who go to the Venus erotic fair can expect explosive live shows. The fact that newcomer Xisca is taking advantage of this opportunity fits in with her ambitious plans. In addition, the online erotic magazine Eronite has been announcing for weeks that fans will see the face of the 19-year-old blonde for the first time in this frame. She is already so idolized that many can hardly wait. And now Xisca dares to have a lesbian threesome with two colleagues! She actually gets serious and takes the big leap right into the porn industry.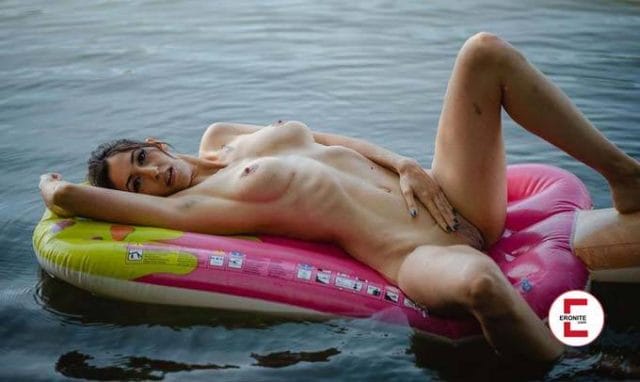 The highlight of the announced lesbian threesome in October: Xisca's fantastic natural tits in size 75 i (!) are sprayed with whipped cream on the open stage. Just the thought of it should make some of her fans totally fuzzy. Lia and Tamy will lick the creamy boobs and will definitely come up with something. They both bring a lot of experience and know what the audience goes for.
Hardly anyone wants to miss such a delicious lesbian show. Therefore, the lesbian threesome is already announced in time: the admirers of Xisca, Lia and Tamy are certainly on hand and hope for wacky and horny photo motifs. Expect a big crowd at the visit-x booth.
Things to know about Venus
The stunning trio Lia Leone, Tamy Love and Xisca Bond could hardly wish for a better backdrop for their lesbian threesome than the world's largest trade fair for eroticism and lifestyle, which has been taking place since 1997.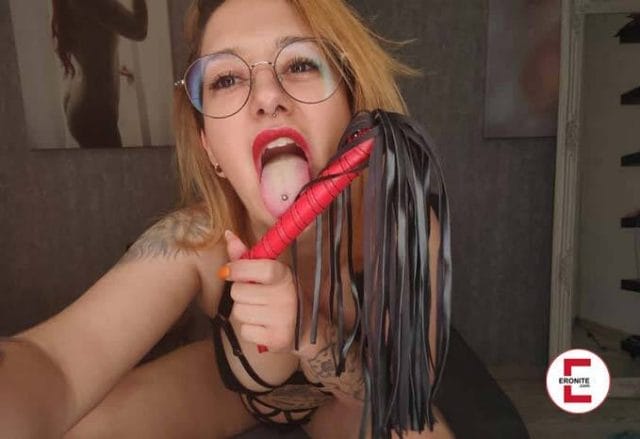 After all, more than 30,000 visitors come to the exhibition halls every year to find out about the latest trends at the stands of over 250 exhibitors from 40 countries. Great interest also enjoys the erotic entertainment program on the show stages. Private and professional visitors as well as media representatives use the internationally known erotic fair to watch performances and examine novelties of manufacturers and wholesalers from the fashion and sex toy sector.
This year, the show celebrates its 25th anniversary from October 20-23. The motto "Reloading a legend" stands for a concept with which the event renews itself after a two-year, corona-induced abstinence. Venus Festival serves its visitors a totally modern design with innovative lighting. The mixture of entertainment and shopping as well as the presence of many stars provides the special kick.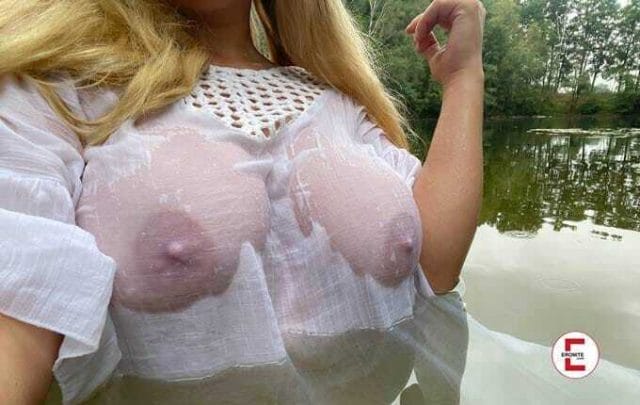 Whether live camgirl action or the horny lesbian threesome of Lia and Tamy with Xisca: There is plenty of erotic stimulation. The "Kinky Area", where everything revolves around leather, lacquer & co. is also exciting. And another premiere is coming up at the festival: The Venus LGBTQIA+ area invites the colorful communities from Berlin and Europe.
How the planned lesbian threesome fires the imagination
There are said to be people who can't get Xisca Bond 's desirable natural tits out of their minds. Some or some have certainly often imagined kneading and licking these incredibly tempting melons. The fact that now two hotties like Lia Leone and Tamy Love get to enjoy the special treat could make one or the other fan directly envious.

Read also:
– Xisca Bond – Official Natural Tits Website
– Do you already know the site www.xisca.bond?
– Xisca Bond is now an adult influencer
– Liz Tyrious and Xisca Bond sign autographs
– Raffle: Venus + company + dinner with Xisca Bond
– GermanDream18 is now in chat mode for you
The motto can only be: let's go to Berlin and finally experience Xisca in nature. What kind of a face will she make when two pairs of lips and two tongues get to work on her insane boobs and make her nipples hard.
The audience is allowed to watch breathlessly as the cream is gradually licked off Xisca's dreamy curves. I'm sure Lia and Tamy will have as much fun as Xisca herself. What else the three hot girls are tempted to do remains open. For sure the spectators expect one or the other surprise.
Besides the "unveiling" of Xisca's face, countless fans are probably already eagerly awaiting the exciting lesbian threesome with Lia, Tamy and Xisca. For the newcomer a good opportunity to try herself actively in the sector of lesbian porn.