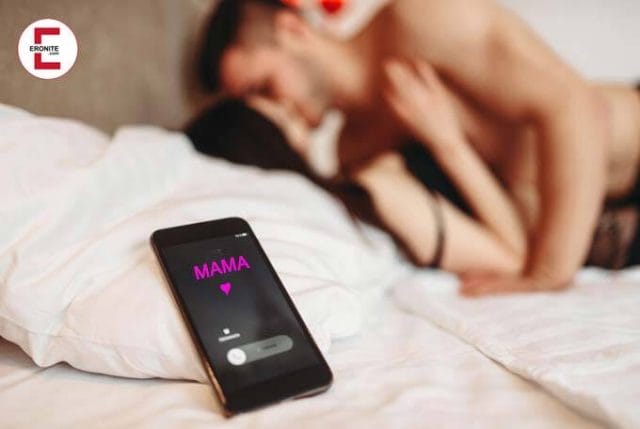 I was horny like neighbor's Lumpy
My name is Valérie, I am half French, my mother is from France, my father from Germany. Since 2005 we all live again in our old home in Weil am Rhein. I have been in a relationship for two years. But my friend Sascha and my mom unfortunately don't get along at all. I met him when I was 17 years old. My mother said from the beginning that he was just too old for me at the age of 31. But I pushed through my stubbornness and have just been happy for so long now.
---
Eronite empfiehlt dir diese XXX Videos, Livecams & privaten Kontakte:
---
Did my mom get it all?
Especially the sex with Sascha is awesome. He knows exactly what I need and gets it for me every time so horny that I rarely climax only once. He puts his orgasm in the back and takes care of my pleasure first and foremost, which of course pleases me extraordinarily well. He fucks me in all kinds of places and in all kinds of impossible situations when it doesn't really fit. But he gets me every time around, he makes me horny and when I'm weak, I can no longer say no.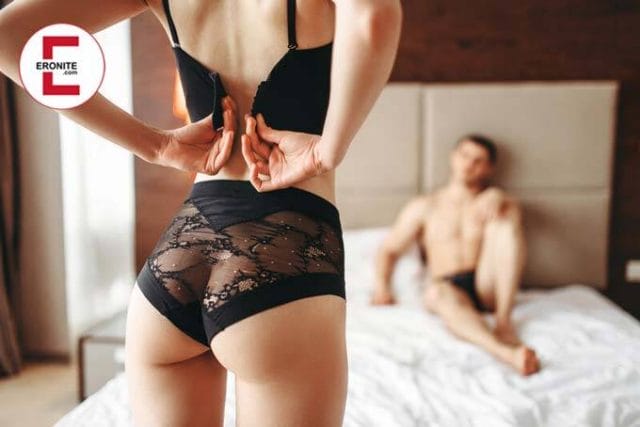 So it happened more than once that we were caught screwing as well. In the streetcar, in the cinema and once even in our house entrance. He takes what he wants and I let him do it to me – no matter where, no matter when. Everything else around us is then quite indifferent to us when we are gripped by desire. And so it came to an unusual event with my mother. I talk to my mom on the phone several times a week, we actually tell each other everything about our lives. So almost everything. We leave out sexual things, because that's too intimate. But otherwise we speak very openly with each other.
One evening I just came out of the shower, Sascha was not there. So I picked up the phone, dialed my mom's number on the phone, and we started chatting about God and the world. The fact that I was only dressed in a T-shirt, otherwise "bottomless", did not bother me. After all, my mother could not see.
She told me about Dad's new motor home, which he had bought after saving for a long time, and about her anticipation of traveling with it next year. I, on the other hand, told him about my rather boring everyday life at university and my plans to surprise Sascha with a short trip to Bordeaux during the semester break.
His stroking made me wet in the crotch
But who was then surprised – and quite suddenly – was me. Sascha came home early and had snuck into the bedroom. I was lying on my stomach on the bed, my naked buttocks stretched up a bit and I must have offered him a very special view and maybe also insight. The room smelled of the shower gel and my freshly washed hair. At first I didn't hear him come in at all, but noticed how he stroked my skin with his index finger from my feet along my legs to my butt. I became hot and cold at the same time, my nipples instantly stiffened and I sucked in the air sharply through my lips.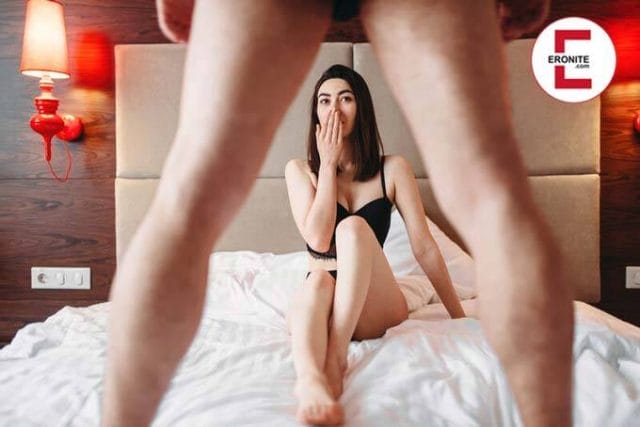 "What is it?" my mom asked. "The wind just came through the window," I lied to her. Not knowing what was about to follow. Sasha began to caress me further. He kneaded my ass, which I stretched even further towards him. I tried to continue the conversation with my mother as unimpressed as possible, which became more and more difficult with continual caresses from Sasha.
His fingers had disappeared between my thighs by now. I was wet. Yes, damn, I was turned on by this situation! On the phone my mother and his hands approached my pussy again and again, but then withdrew further and stroked my buttocks again.
I was sweating, beads of sweat were forming on my skin. Sasha was now touching my clit again and again as if by chance, my labia were swollen, I was breathing heavier and could hardly concentrate on the phone call with mom. "What are you doing?" she asked again and again I lied to her, "I'm in the kitchen and I have to put some heavy pots in the cupboard, it's really exhausting."
In reality, exhausting was only to keep my horniness somehow in check, if I did not want to fully moan into my mother's earpiece. Sasha went on and on, his palms now rubbed completely over my pubic area and massaged my clit without stopping. I bit the sheet to keep from screaming. Meanwhile, my mother was talking about some trivial things, and I wasn't even listening to her anymore.
Deepthroat he fucked me in my oral pleasure grotto
In the meantime, I had turned onto my back. Sascha was stark naked and his cock stood out hard from his body, pointing right in my direction. I grabbed his hips and pulled him close to me. He did not let go of me and now began to finger me. His hot spear I sank without further ado in my mouth and sucked on his glans as if there were no tomorrow.
This probably turned him on, because he now fingered me faster and faster and pushed his latte deep into my throat. I could still just so suppress a gagging. He now deepthroat fucked my mouth and his fingers alternately played on my clit or penetrated me mercilessly. I ran out, under me had already formed a small puddle and my thighs were wet from my pussy juice.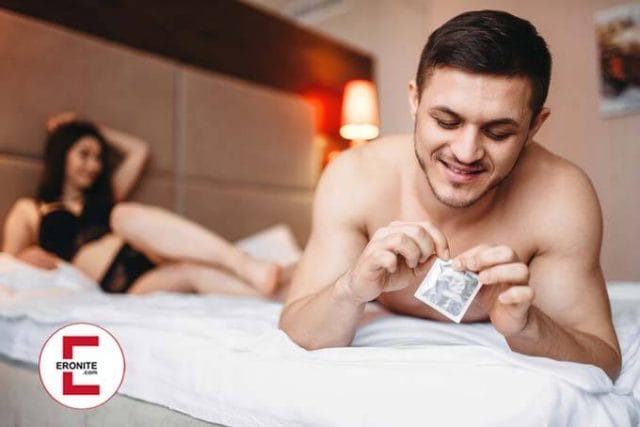 For a few minutes I lay there and just let Sascha use me. He liked to be in control – also and especially during sex. I told him once at the beginning of our relationship to show me that he was the man. And he sticks to that. Closer and closer I came to my climax, my mom talked and talked. Fortunately, it seemed to be enough for her when I wheezed an occasional "Hmm, yes" into the phone receiver.
My body was already rearing up, with me an unmistakable sign of an approaching, approaching orgasm. Before I could come, however, he interrupted his pleasure play and then, after a minimally short pause, began again. The interruption was just long enough (or short enough) that I couldn't come, but I didn't cool down either.
With my eyes I begged him to drive me to orgasm, but he didn't stop anymore, he did his thing. I melted away, almost went mad that I was always close to climax, but he just did not let me come. I wanted him to cum in my mouth and sucked more and more greedily on his cock, which continued to fuck me unceasingly. I felt like his proverbial mouth cunt that he used, but I also let myself be used because I found it horny to be so submissively at his mercy.
He took what he wanted – and that was me
Obviously, however, he now had something else in mind and did not want to pour himself into my wet maw. He grabbed me by the ankles and flipped me back over onto my stomach, my starting position as he found me in the bedroom on the bed. He sat down on my leg and pressed his hard-on between my buttocks. He rubbed his glans two or three times on my wet hole and then penetrated my pussy from behind very slowly, almost in slow motion, without any further resistance.

Read also:
– The confession: sex with my mother's boyfriend
– 18th Birthday: How Mom Taught Me Blowjob
– The confession: I use my mother's fucking machine
– Interview: Mother and daughter – an intimate, intimate relationship
– The confession: My mother and I share a friend
His big piston filled me little by little, but really agonizingly slow. When he was completely inside me, he stopped his movements and just lay there on top of me. At the same time he stroked my hair, which stuck to my head in strands, mixed with the sweat that had formed on my mop of hair and skin from arousal.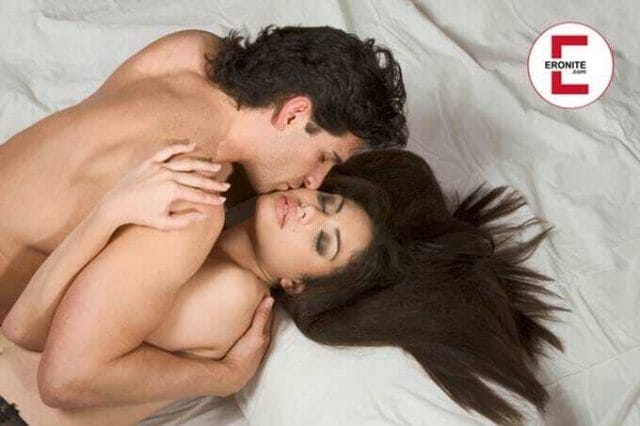 Now he moved very slowly, pushing his thick penis deeper and deeper into my pleasure grotto. His pelvis circled, I would have liked to scream now everything together. But my mother was on the phone and I tried to be quiet, which I also – still – managed to some extent. His thrusts got faster, he started fucking me harder while I was on the phone with my mom! That was already crass. She didn't seem to notice anything, though. Not even when he penetrated me faster and faster and I now had to bite into the bedspread more often so as not to give myself away.
His whole manhood filled me now, drilled deep into my hole already dripping with horniness and hammered again and again. He fucked me like a stallion, like a bull. He literally skewered me. His testicles slapped against my buttocks. Did my mom really not notice anything? She talked and talked, seemed to find no end. But I was now almost ready again, my orgasm announced itself. But suddenly Sascha pulled his cock almost completely out of my pussy.
What was he up to? What was that about? And all at once, with all his strength, he rammed his hard spear into me with all his might and, with a rutting cry, spilled his seed into my innermost being. At that very moment I also climaxed, screaming and moaning as if we were alone. My mother still asked "Child, what's wrong with you? Are you okay?"
I didn't answer anymore and just hung up.