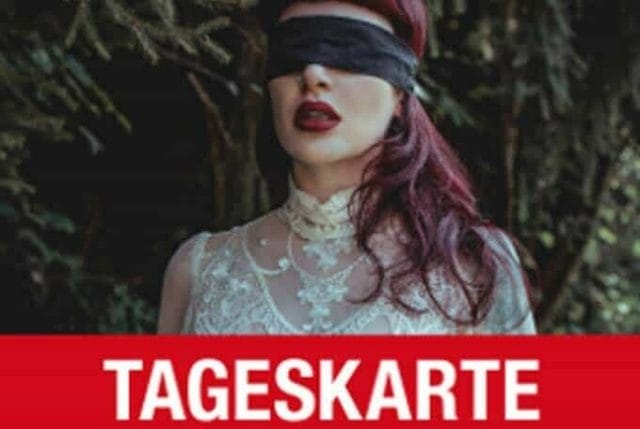 Many opportunities for the winner of the free tickets
For anyone interested in BDSM and fetish, Passion 2019 in Hamburg is a must-attend event. The fair will be held in the period from 15 to 17 November. The tickets are in great demand and accordingly the event is sold out quickly. Fetish lovers who are interested in the fair can win one of five free tickets for Passion here.
---
Eronite empfiehlt dir diese XXX Videos, Livecams & privaten Kontakte:
---
Participate and win!
Passion is a fair of possibilities. With the free tickets for the Passion, the interested party can visit all exhibitors. Among other things, he will find the latest fetish fashion, because the most famous labels are represented at the fair.
Of course, there are also old and new sex toys. Especially in the fetish area, the selection is very large. The free tickets for Passion allow visitors to visit the extensive exhibition of BDSM furniture. In addition to products that are also available in well-stocked sex stores, visitors will find exclusive products that they will not find anywhere else.
The free tickets for the Passion allow access to the game rooms
If you feel like trying out the toys you just bought and the hot outfit right away, you don't have to wait until you get home. A total of seven so-called playrooms are available. There, visitors can retreat and pursue their passion. Completely undisturbed and isolated from the outside world. However, free tickets to the Passion do not guarantee access, as rooms cannot be registered in advance. Under some circumstances a small waiting period is necessary until a room is free.
Workshops on different topics
Several workshops will be held each day. With the free tickets for the Passion and usually a small contribution to expenses, visitors can participate. The topics cover the extensive range of BDSM and fetish. Topics include bondage (including the Japanese variety), spanking, playpiercing, latex design and many other topics. Since this is a workshop, the practical application is of course not neglected.
The free tickets for the Passion hold even more possibilities for the interested party. The Passion website lists all events and additional programs.
How do I participate in the raffle?
Write us a message via our contact form with the subject "Free tickets Passion 2019" and tell us why you of all people should win one of the free tickets for the Passion in Hamburg!
---
Our conditions of participation for raffles apply to this raffle. The closing date for entries is October 30, 2019. The judges' decision is final.