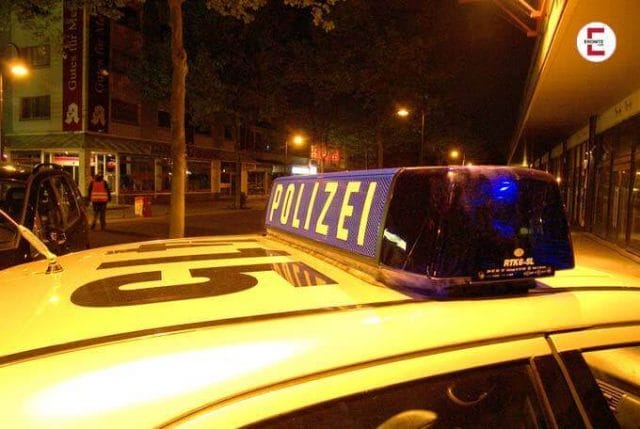 Prevailed as a woman among male applicants
It was Friday evening. The boss had invited to a little drink with some appetizers. The reason: I had been appointed the new head to control and monitor the branches throughout Germany. This made me all the more proud that I had prevailed against two male competitors. "Ms. Michels, I am so pleased that you will always have the strength to prove yourself for this extensive task!" I smiled at him and thanked him for the credit. "No, you really fought hard for that. You are a really very smart young woman who can also still assert herself. In addition, you are very strong-willed and very charming! I really appreciate that about you!"
---
Eronite empfiehlt dir
Das Dating 3.0 – Die Zukunft des Dating

Eronite empfiehlt dir
Dating 3.0 – Die Zukunft des Dating

Eronite empfiehlt dir
Das Dating 3.0 – Die Zukunft des Dating

---
I already knew nothing more to say, indeed I was almost a little embarrassed to be put in the foreground like that. "And, please let me also mention in passing that you are also a very attractive asset, both purely visually and with your knowledge! So, Mrs. Michels, all the very best for your task. Ladies and gentlemen, let's raise a glass together to our Ms. Tatjana Michels!" We all raised our glasses and took a sip. My colleagues Sandra and Anne were very happy with me. But I also noticed that the two colleagues I had booted out had their problems and didn't begrudge me my success.
Did the leather mini help you succeed?
Just as I was about to put another morsel on my plate, one of them approached me. "Yes, then all the best! Then it was worth it for you that you always wear these short leather fumbles! However, I must confess, these would not suit me as well as you!" I turned to him and said:" But otherwise it's still okay, yes? I know what I can do and I don't have to hide for that. That I have been well endowed by nature has absolutely nothing to do with it! And that I wear now times gladly Lederminis, already times not at all!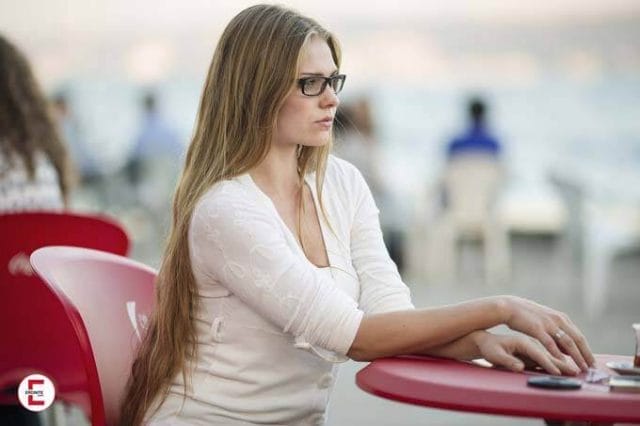 Except I've made that clear here once and for all!" I didn't pay any further attention to him and put two more appetizers on my plate before I went to the bistro table where my two colleagues were also standing. The evening was otherwise quiet and I had simply ignored the pick-up lines of the two horned colleagues. I was just relaxed and exuberant and I had a lot of fun. When it came to alcohol, however, I tried very hard to hold back, because I knew what responsibility I now had to bear.
No random control?
It was around 1 o'clock when I decided to make my way home. "Mr. Huber, I would like to say goodbye and thank you again for the trust you have placed in me! "Mrs. Michels, you don't have to thank me, I know what I have in you, you are simply made for the job. Next week, your new company car will arrive, so you can drive up in style and not have to show up with your little teat!" "Thank you again!" "Yes, then come home safely. Take a cab, I don't know how much you've had to drink, but I don't want you to end up in a checkpoint!" I smiled. "That's fine, I only had a few glasses of champagne and otherwise only water!"
The boss looked at me and said:" If you really mean! Okay, well, have a great weekend and then I'll see you again on Monday, fresh as a daisy!" When I came out of the building, I noticed that it had cooled down considerably after all. I put on my dark blazer and held it out to myself the few feet to the car. Once there, I was about to open the door when I noticed my colleagues again. "Drive nice and careful, you always have to expect to be checked!"
Shortly sheared off and the blue light went on
I looked at him a little annoyed. "Gernot, thank you very much for your advice! I really appreciate it, but believe me, I still know if and when I'm still allowed to drive! Make you there once please no worry about it! Otherwise, I wish you a nice weekend!" I won and now just wanted to go home. It was not very busy on the road anymore and so I should also arrive home in half an hour. I was tired, but still focused. My mood was still very good and on the radio they were playing songs that were right up my alley.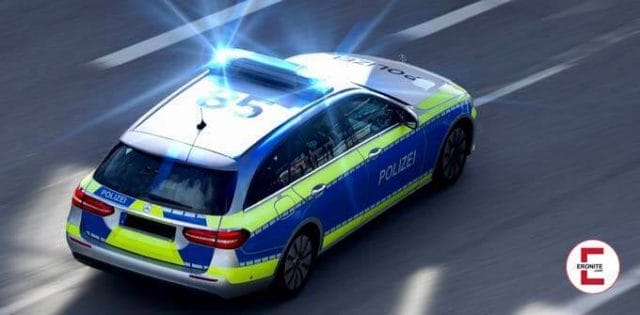 I turned the volume control all the way up and enjoyed the ride through the night. Suddenly I noticed two headlights coming up behind me, getting closer and closer, but then staying at a steady distance behind me. I thought nothing of it and continued to enjoy the ride. Now I had only about 8 kilometers ahead of me. I was driving through a wooded area when I thought I saw something on the side of the road, so I made a small swerve into the oncoming lane. However, quickly returned to my side. Now the car behind me came a little closer again, flashing its lights briefly and switching on the blue lights.
I became nervous and the pulse began to race
At the same time I saw the sign to stop in my rearview mirror. Knowing that I certainly hadn't done anything wrong, I pulled into the next parking lot, which was on this state highway. This was located directly on the road, but was separated from other traffic by many bushes and trees. I stopped and turned off the engine. The car stopped behind me and I saw two officers get out. One turned on a flashlight and shined it on the rear of my little Fiat. My pulse began to race as he tapped me against the side window. I opened the window and saw him friendly smiling at me.
"Good evening, we would like to carry out a check on them! In exchange, I'd like to see your driver's license, vehicle registration and ID card, please!" "One moment please, I have everything in my handbag!" I dug out my driver's license and ID card and handed them to the officer. "Thank you! But I'd have to have the vehicle registration document, too, please!" "Yes, I'm already looking!" I replied and searched everywhere where I would normally expect to find it. As the official became a bit impatient, my nervousness increased. "Mrs. Michels, keep calm for now. Think again where you might have it?"
Only I apparently saw the animal
I looked at him and said," I do!" My mood was suddenly not so good and deteriorated even further when he asked:" To whom is the car registered?" I looked at him annoyed:" Well, what do you think? To me, of course!" The officer said to his colleague," Why don't you run a query on Polas?" This one walked away and the officer looked at me. "Good, Mrs. Michels! We pulled you over because we saw you driving in a serpentine manner. Can you explain that to me?" "Yes, Officer, I can. On the right side of the road, I saw an animal that appeared to be trying to run into the road!"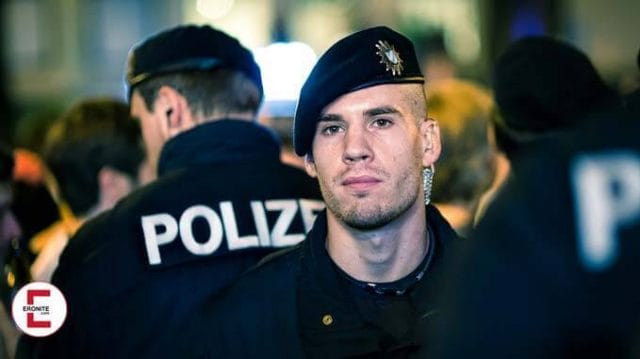 The officer looked at me, leaned down a bit and said:" So, an animal? We haven't seen one! Where would that have been? Besides, by the way, I'm a chief constable." I looked at him:" There was a Fucks or badger, the something like that , Mr. Oberwachtmeister!" He didn't believe me. "But if I tell them but! There was an animal!" The policeman bent down to me again. "There's a flag like that coming towards me right now. Could it be that you've been drinking something?" "Me? I don't drink when I drive!" said I. "I think we need to check that out! Please get out of the car, Mrs. Michels!" He opens the door for you and I looked at him with great skepticism.
A few promille more than nothing
"Geez, I'm home for a couple of minutes, then I have to put up with such bullshit!" The policeman now also became more unfriendly. "Ms. Michels, I would just like to point out to you once again that you are part of a police action and you have to comply with it! Do you understand?" I looked at him piqued. "Yes, I did!" "So, don't do things like that and just follow me! The better you participate, the faster we'll be done here and you can go home!" We stood behind the van and he opened the tailgate, opened a box and took out a breathalyzer. "Have you blown into a tube yet? He unwrapped the wrapped tube and put it into the device.
"Of course not!, or do you think just because I'm a blonde I'm also naive and will blow whatever is put in front of my face?" The policeman looked at me and said:" I would advise you to take a step back. Because your cheeky tone does not go down well with me at all! So, now take a deep breath and then blow evenly into the tube!" I took the device and blew into it. "Keep going, keep going, keep going…. Stop!" I handed him back the breathalyzer, pulled off the mouthpiece, and heard a beeping sound. The policeman saw the value. "What was that just now? I don't drink when I drive? Then how do you explain to yourself and to me that you have a blood level of 0.53? That's considerably more like nothing, isn't it?"
Should I lose everything?
I was shocked. "What? That can't be! I've only had a few glasses of champagne and otherwise only water!" The policeman looked at me and said:" I don't know, but I see the value and it is clearly higher than allowed!" "What does that mean for me now?" "Well, a report, fine, a point in Flensburg and this one, we take into custody!" I suddenly realized the situation I was in. How should I explain this to my boss now? I with alcohol in the blood, the company car I could also forget. But worst of all, how would I look in the company now? Career gone and job gone too.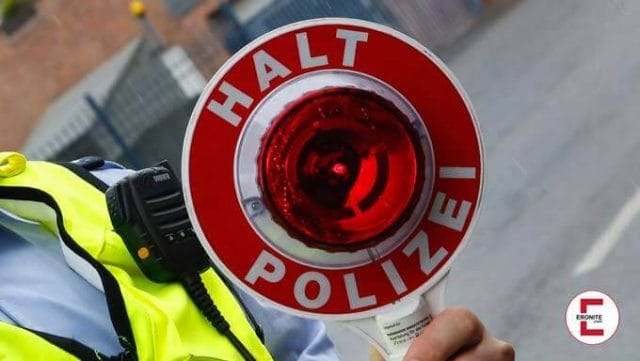 There I had to fight, with whatever! So I went to the van and stopped next to the open sliding door. "Officer, listen, I have to keep this license or I'm screwed! Otherwise I will lose everything I have lived for! Years of hard work and effort! Do you really want to be responsible for that?! He did not react further and only said briefly: "You should have thought about that earlier! Now I can do nothing nothing there! Sorry, I have to write the ad now!" Since he was so adamant, I now tried his colleague who was sitting in the passenger seat. I could only see one way out of this!
There was only one option
I open my blazer and one button of my tight white blouse. Now I stood next to him at the open door, lifted my right leg and placed it next to his feet in the entry. I gave him a lascivious look and played around with another button on my blouse, which I opened as if by accident. The officer looked at me and it seemed like my tactics might work. "Thomas? Say, in some things, we still have discretion, don't we?" "What do you mean?" "Well, I guess if we wait a little bit, the alcohol level should have gone down, so I think we could bring our break forward a little bit and extend it! In half an hour, it will look different again!" Thomas looked ahead.
"Say, what do you want to tell me all the time, Jürgen?" "Well, I'll put it this way, I see a couple of powerful and resounding arguments next to me here, which give me a lot to think about! "Now Thomas came crawling out of the van and saw my long both, my slightly pushed up black leather mini and my half opened blouse. I smiled lasciviously at him too, turned to him and took 2 steps towards him. I could see from his looks that he was getting weak in the knees. "Well, honestly, if we turn a few blind eyes, wait a bit, extend the break, we should be able to work this out so we can hand her the license!" Jürgen got out, came behind me and said:" Yes, just think of all the reports, the paperwork, the whole thing in triplicate! So I can imagine something nicer, especially if there is such a hot blonde near me.
The pure excitement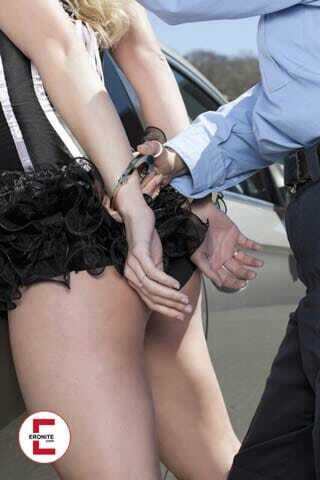 I felt Jürgen running his strong hands over my leather minis. I turned my head to him and smiled at him. He kept fingering and began to moan softly in excitement. I now stretched my buttocks towards him and he immediately understood my invitation. He pushed up the leather mini, reached into my panties, which were already damp, and slipped them down my thighs to my knees. "Well, you like that!" I breathed, and now stripped it away from me completely downward until it lay on the floor. I took a step to the side and left it on the ground. I looked at him and he was already drooling. "Show me your boobs!" I opened my blouse now completely, pulled it out of the skirt and let him first still arouse something at my bulging balls!
Jürgen had already developed a hard bump that could no longer be overlooked. His eager looks could no longer be ignored, so I reached into my bra and pulled out my two balls. They were plump and had lifted strongly. My nipples had become hard as steel and stood up like hard steel pins. Without a big word he grabbed courageously, first kneaded my breasts and then made himself over my hard nipples. I cried out lustfully as he pulled and bit with his teeth. "Is that cool!" I breathed softly and let myself go. My right hand I pushed to his pants and began to knead his bump.
The thick phallus beautifully blown
He groaned. "What about me? Make yourself to me you little horny piece!" I turned around and saw Thomas already preparing for me on the back seat. He had already pulled down his pants completely and he was just about to pull down his underpants. Thereby a thick hard phallus came to light which showed a magnificent size. "What are you waiting for? Get on with your task! But quickly!" I was so impressed by the limb that I immediately got into the van and knelt between Thomas' legs. He slid forward to the edge of the seat and was already jerking his hard rod. I moved forward and bent over his cock, opened my mouth and let Thomas penetrate his cock very deep into my throat!
I enclosed him with my lips and began to blow him. My right hand grabbed his hard cock and I let it additionally wander up and down it. Thomas groaned and began to grab my hair, pulling my head tightly against his crotch. I now had no chance to free myself from his clutches. He let his phallus fill in my entire mouth and throat. Gurgling and smacking, I fulfilled my task of satisfying him. He moaned more and more lustfully and greedily. Finally he let me out of his hands and I could lean back to at least catch my breath. Now I waited to see how he would continue to use me.
I rode him greedily and moaned lustfully
I saw how he horned me on and urged me: "Come on, turn around! Ride me you horny bitch!" Full of lust, I stood up, turned and pulled up my leather mini and lowered my upper body onto his hard cock. I felt him penetrate my wet cunt with hard thrusts. I moaned out, held on to the grab handles on the roof with both hands, and began to ride him while moaning lustfully. He had put his hands around my hips at first. But then he grabbed my hair again and thus yanked my head back. I moaned more and more throaty and with each thrust by him, also more and more intense. I let myself lean back even further so that he could now fuck me really deep. For this I now support myself with both hands next to him and let him continue to penetrate deep into me!

"Let's get on before the bus!" moaned Thomas. I got off him, panting, to get off the bus. Already waiting for me outside was Jürgen, who immediately grabbed me by the arm and pulled me in front of the van to fling me onto the hood! There I lay now on the sloping hood and gasped. "Spread your legs and hold on!" I reached under the edge of the sheet metal and was now so excited that I could hardly wait to finally be penetrated again. Jürgen gripped me very hard between the legs and his big hands wandered up and down between my thighs again and again.
Rammed hard on the hood
I moaned again with pleasure. "Oh, my God! Is that cool! Do not stop! Keep going! Fuck me again!" I begged. Jürgen pushed my leather mini up again and rammed his hard cock into my cunt with full force. Moaning loudly I had an orgasm and Jürgen had put his right arm around my neck to keep me in a stranglehold while he rammed me hard! He had pulled back again while I was recovering from my orgasm. But I had no time, because now Thomas grabbed me. He pulled me around and laid me on my stomach on the hood. "Well, let's show this little fickluder what it's for!" He now pushed me onto the hood as well. Again I held on to the edge of the sheet metal. He bent over, grabbed the back of my knees and yanked me up and in front of him.
"Wow, look at that horny sow, how wet she is!" He dang with hard thrusts into me and moaned heavily. I screamed lustfully and got a very violent long orgasm again. Thomas now also screamed lustfully and Jürgen jerked his cock while he watched us. Suddenly Thomas let go of me and pulled out his cock. I slipped off the hood and got down on my knees, already quite exhausted. I tried to catch my breath and gasped. But the two did not give me a break. Thomas and Jürgen already had their hard cocks in their hands again and jerked them. "Open your fuck mouth so I can finally squirt you in it!" ordered Jürgen.
Full sprayed they left me on my knees
He jerked even harder and I opened my mouth wide so that he could fill me up so nicely. Jürgen shouted loudly;" I'm coming!" Already he squirts into my mouth. It was a lot coming out of him, too much to get it all down! So something also went into my face and on my breasts, but I wanted to swallow as much as possible. But I had no time, because now Thomas also shouted:" Open your mouth! I'm coming!" I held my mouth out to him as well. Thomas injected me with full pressure his cum in my face and also on my breasts! Gasping, they both turned away from me and left me on my knees, also gasping and gulping.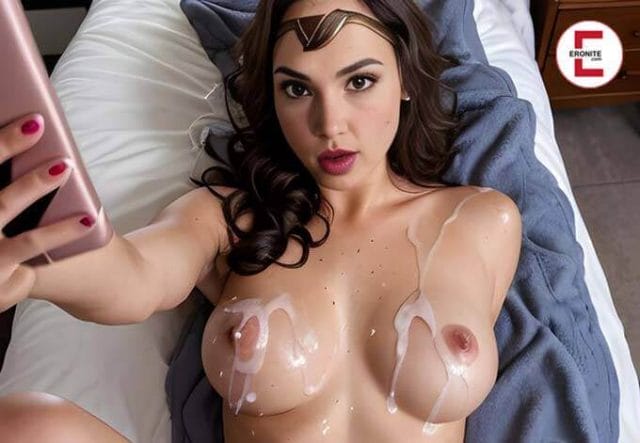 "Here, clean yourself up first!" said Thomas after he had calmed down again. He handed me a paper handkerchief, which I gladly accepted. "Keep them all right now!" I cleaned myself up and stood up again after I also got my breath back. The men had already gotten dressed again, while I was still cleaning myself off. "Hurry up a little! We don't want to wait for you all night." I pushed my breasts back into my bra and buttoned up my blouse. After that, I straightened my blazer.
The outfit is already right
"So? What does it look like now?" I asked. "What do you mean?" asked Thomas. "So potential you have, seems like it's not the first time you've done it! Or you have talent for it! In any case, you did your job very well! You can be put to good use!" Jürgen added. "I mean more like, what about my driver's license? Do I get to keep it?" They both looked at each other and Thomas said," We wish you a nice evening!"

Read also:
– (M)a double life as a dominatrix (erotic story)
– Sex story: Mom fucked at devastating sleepover
– Erotic story: My sister's wet panties
– This is why erotic literature from Eronite is good for you
– My slave was going to give birth to a horse and splashed
He handed me the documents and added: "If your job ever gets stuck, I have another tip for you. The outfit is already largely right, just swap the high heels for nice high black overknees, handbag around and you are the star at the curb! I would think about it in your place! Otherwise, have a good night and drive safe!"
Both got into their van and disappeared into the night. I also got into my car and had to take another deep breath. It was true that I had paid a high price for being able to keep my driver's license, but no matter how I turned it around, it had definitely been worth it. Satisfied, I started the engine and set off for another drive home, which was completed 19 minutes later.