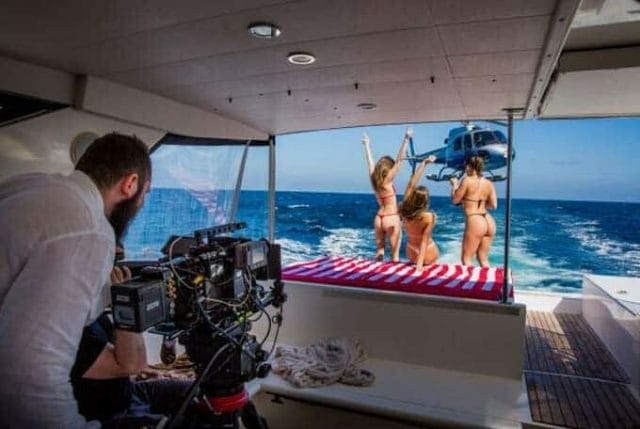 Customers are happy to reach into their pockets for high-quality pornography
Yes, that's right – and despite the free culture on the World Wide Web: money is being spent on porn movies on the Internet. According to one of the largest providers in Germany for on-demand porn (VOD) on the Internet, customers pay primarily for quality. These are mostly feature-length erotic flicks from well-known international producers.
---
Eronite empfiehlt dir diese XXX Videos, Livecams & privaten Kontakte:
---
Free culture not widespread everywhere
At the top of the in-house sales charts are the films of French producer Marc Dorcel. "The company invests millions of euros in the production of high-quality porn films. Elaborate Hollywood camera technology, unusual locations and German dubbing versions have their price. In addition, the films cannot be found on any free portal," says a spokesperson for the provider.
The films by US director Greg Lansky are also characterized by impressive picture quality. Fans even celebrate the films as art. These productions can also be found on the free sites only as a short cut in reduced quality. Those who want to enjoy the movies in 4K have to pay.
And the Germans are obviously happy to do so, putting up to 24.90 euros on the table for a 4K movie of up to 30 gigabytes by Marc Dorcel or Greg Lansky. Unfortunately, you can't find any German productions on the market. "Regrettably, high-quality German productions hardly play a role anymore, yet we naturally also offer all domestic productions," the spokesperson emphasizes.
The porn film is dead – long live the porn film
Magmafilm is considered the most successful studio in this country. Mia Magma, today Mia Julia, stood here for the first time in front of the camera and became known with the label before she started her great career as a Mallorca singer. In the meantime, productions from German swinger clubs are among Magmafilm's best sellers.
Also very popular in his own country: Tim Grenzwert and his BumsBus productions. German Scout with its classic street flirts also enjoys great popularity among Germans. Both production companies are among the successful newcomers in the industry.
"So porn is still alive and well and fans are very willing to pay for quality content as well," the spokesperson concluded.