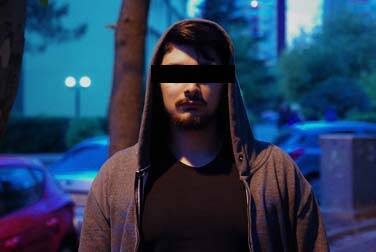 An exploited woman unpacks relentlessly:
»This is now a warning to all women!«
What are the latest methods used by the locals in the tourist areas to make women cross the table by the dozen without any consideration for their feelings? It was a real woman hunt (a turk) on the Internet: My story began in December 2017 in a chat room. First of all I would like to inform you that I am married, have three children and am 43 years old. Since I am a very down-to-earth person, I would never have believed that something like this could ever happen to me!
Turkey for almost 20 years
I assumed that I was familiar with the Ottomans, but this was a fallacy. My experience is probably due to the fact that I was in a big marriage crisis at that time. That was probably the main reason why I fell for the advances of the Turk! He spoke to me in the chat and told me that he was from Side. Since this is my favourite destination in Turkey, I responded to the conversation. He claimed to be 31 years old (it turned out afterwards that he was 26 years old) and that he worked as a tour guide for a very well-known company in Turkey.
Since I wanted to travel to Side in May 2006 and had booked an unknown hotel with this organizer, I used this acquaintance to get informed about the hotel. He told me this hotel wasn't what I had in mind. He then gave me his mobile phone number and told me that I could refer to him if I wanted to book another hotel. I did so and found that he was really working for the company.
His charming manner dispelled all my doubts
In the following months we chatted regularly, also by Cam, SMS as well as telephone calls went back and forth. In these conversations his affection for me increased, which flattered me very much, since I was missing that much in my marriage at that time. I was aware that this man was much younger. But through his charming boyish and shy nature I lost my doubts more and more with each conversation. He asked me if I could come to him in Turkey earlier than in May. Because I had so many problems at home, I was very tempted.
However, I did not want to live with him, although he wished to do so several times. In March I booked my own hotel in Side. At that time I refused any compromise to spend my holidays with him in a hotel together. However, he was not misled and booked a room in a small hotel. At his expense. Whereby he took himself for this period extra vacation for me, in order to be able to spend the time undisturbed with me!
He reaffirmed how much he had fallen in love with me
In the following conversations he asserted how much he had fallen in love with me. That it didn't bother him, that I was married or that I was older than him. I'd be his dream girl, I should be his wife. Marry him and even give him children! His vows of love grew day by day, which impressed me more and more. Meanwhile, the problems grew at home. My husband noticed something was wrong here. I stopped talking to my husband and flew to Side in March! When I arrived in Turkey, I already got several SMS where I would stay. He's been waiting for me so long! When I arrived at my hotel, he was already waiting for me there.
Supposedly his mother was suddenly in the hospital
We had dinner together, had long conversations. His way made me weak! The next morning I went with him to his booked hotel! There I spent three days with him. During this time he kept telling me that his mother was ill and was in hospital in Antalya. An operation is imminent! This made me very suspicious, because I already knew such an excuse to get money.
While he was in that hotel with me, he got several calls from a female person whom he pretended to be his sister. Later research revealed that this was his wife. On the morning of the fourth day, he pretended to urgently have to go to his sick mother. He brought me back to my hotel and said he'd get back to me before I flew back. I spent the following days alone in Side, realizing how much I still loved my husband, who was sitting desperately at home.
The day before I left, I met him again
The Turk pretended to have a guilty conscience because he had left me so alone the last days and how much he loved me! With a terribly bad conscience I started my journey home. When I arrived there, I could hardly look my husband in the eye. My husband noticed my changed nature and confronted me with the choice in the following weeks, until our flight to Turkey in May! This put me under a lot of pressure. I knew that I had to make a decision and asked my husband, despite everything, that I could have another personal conversation with the Turk in May.
In the weeks up to the departure my feelings drove roller coaster, because I chatted and phoned and simste further with the Osman! He kept saying that his feelings for me were real! During these talks I learned from him that he wanted to resign from the travel agency in order to start as a translator at the Chamber of Commerce in Manavgat. He'd be tired of the tourist industry job. By his alleged German studies (he wrote a perfect German, only his pronunciation was not quite correct) he would have the chance to seize this occupation. This impressed me again very much. He informed me that he would have to take an examination at the Chamber of Commerce in May and that he could start there immediately if he passed it.
For a moment, I could see his ice-cold eyes
In May I flew to Side again – now with my husband! The Turk wanted to meet me immediately after my arrival and had booked the hotel again. I refused and the following day I met him at the temple in Side. My husband knew about this meeting and asked me to make my final decision now, no matter how it turned out! On the way to the temple I realized that I would decide against the Ottoman! He told me again how sick his mother was, that he urgently needed money and that he would start at the Chamber of Commerce.
That's when I realized this man was lying. He didn't get any money from me! For a moment I could see his ice-cold eyes when I told him it was over with both of us. When we returned to my husband we had long clarifying conversations and together we decided on a new beginning for our relationship! We flew back to Germany, I realized that despite everything I wanted to check the truth about the Turk who had been left behind.
Friends of mine called GTI in Side to find out whether he was still working as a tour guide there. This was confirmed by the local office. After enquiries about a chamber of commerce in Manavgat, I learned that it does not exist there at all! I then switched on the German Embassy in Izmir and the Foreign Office in Berlin. And surprise: The Turk was already on file there!
We just turned the woman hunt on the Internet upside down
This led my husband and me to take the step of putting a fictitious woman on him to address him in the chat. The Turk reacted immediately to these conversations! In the first conversations with this fictitious person, he said that he worked for the Chamber of Commerce, 26 years old and single. Already after the first two conversations he assured this woman of his true love! When she agreed to come to Side, he called the same hotel Selenium where I was already staying with him. Since this fictitious woman declared that she was wealthy, he immediately expressed the wish to marry her, to want children with her and to introduce her to his parents. That was ridiculous in this case because this fictional woman was actually my husband.
The Internet café was a stronghold for fraudsters
In his charming way, he tried to talk this woman into a new car, a blue Polo, worth 25,000 euros. During these very informative chat conversations with the Turk we noticed that he was chatting with many other women. Since we bought a second mobile phone, we could also continue the SMS contact with the Osman. It was frightening that he wrote the same messages there as he had done with me! He also explained in detail what he wanted to do with this fictitious woman in the hotel. These were exactly the same words he had written to me! In June we, my husband and I, flew to Side together again!
With our own eyes we were able to convince ourselves that the Turk was still working for the travel company and used an internet café right next to his employer's office for his machinations. Furthermore, I have to mention that I had noticed that the aforementioned hotel was also not far away from this office and is probably also used by other Turkish men for this purpose.
The men laughed and gave each other tips and advice
There we chatted as this fictitious person in the internet café. In these conversations, we found that this way of attracting and attracting women was probably the most current form of business. With our own eyes we were able to convince ourselves that Turkish men, mostly in their teenage years, were sitting in masses in the Internet café and chatting or flirting with at least five to six women at the same time and sending the same hollow phrases to everyone to draw their attention to themselves.
This shocked us very much, because as we were able to read along with some of the other women, all these women reacted in the same way as I did! The men laughed at each other's answers and gave each other advice and tips on how to proceed. These things that are happening there in Turkey – and certainly not only there – really leave us stunned, so that we think that this story must be made public in order to try to save other women from such a fate! The authorities will be informed of these details in the hope that these Turks will at least not receive a visa to the EU states.
We hope that with our experiences and experiences we can at least warn you against this marriage swindler and achieve something. If only one woman says "no" to this Turk because of this story, it is a great success! In this spirit we wish you all the best,
Susan & Frank