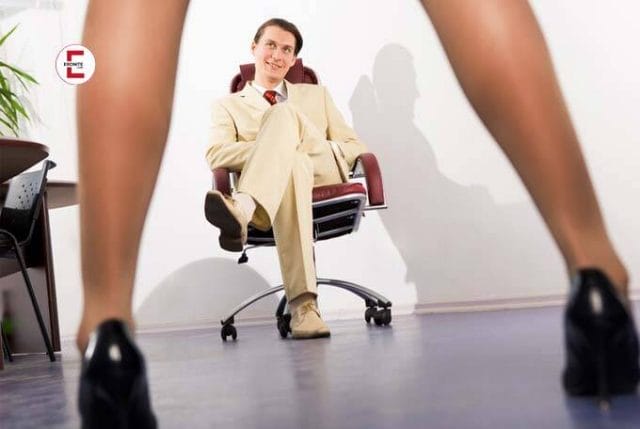 The blowjob under the desk is our daily ritual
My boss has become something of my Suggar Daddy over the course of our business relationship. He favors me when awarding contracts and my salary is significantly higher than that of my female colleagues. For this, of course, I show my appreciation in my own way. My boss gets a blowjob under his desk every day. Sometimes two. It all depends on our mood.
The beginning was purely business
Shortly after successfully completing my training, I changed companies and ended up in a small department of a global player. My supervisor was in his mid-fifties, almost thirty years older than me. Our initial relationship was businesslike, matter-of-fact, and definitely cool. At least that's how I had felt.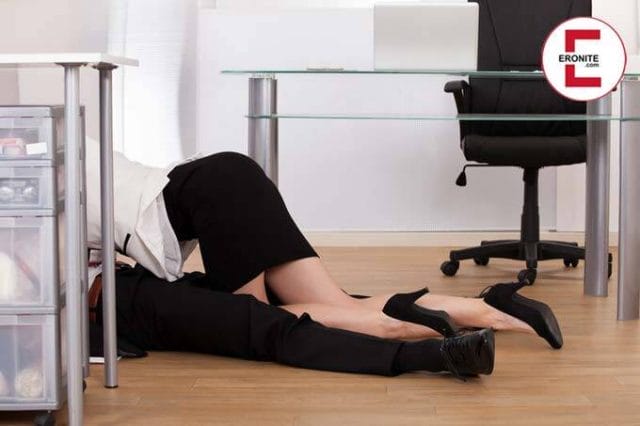 I didn't know at the time that he had hired me in large part because of my looks. The fact that I liked to wear miniskirts had also been decisive. My credentials played a minor role, if any.
After about six months with the company, I was assigned to my boss as a personal assistant.
So I moved from the group room to a single office, which is right next to my boss's office. The two rooms are connected by a door. That way, none of us have to go out into the hallway to the other colleagues first. Loosened up by this somewhat more personal atmosphere, we talked more often. Still purely business.
He praised me for my commitment, determination and expertise. I was flattered. I gladly accepted the invitation to a business dinner after hours. There was a restaurant across the street from the company that I had never seen the inside of because of the prices that prevailed there. But my boss insisted on going there with me and picking up the tab.
A working lunch with consequences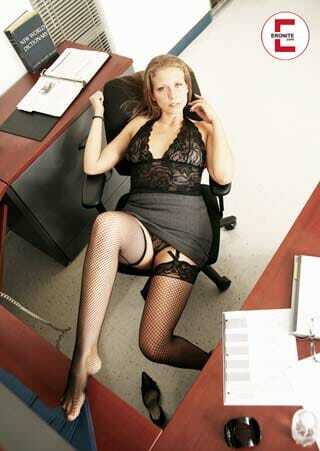 So there we were, sitting across from each other at a table for two in this posh restaurant, and I was staring at the menu. I had gotten into the habit of always looking at prices first. After that, I actually had no appetite at all. But my boss insisted that I could choose anything I wanted. He also assured me that I would be allowed to drink alcohol.
After dinner, we talked business. Lightened up by the alcohol, I made a few remarks about colleagues that I normally would have kept to myself. But he didn't seem to mind. On the contrary. He thanked me for the honesty and said that he now also wanted to talk to me openly.
Then he started complimenting me. Not because of my professional achievements, but because of my appearance and my style of dress. I was surprised, but somehow also flattered. So I told him that I thought his style was great too. After all, he wore a tailored suit to the office every day.
At some point we got on the subject of money and I realized that I could never afford a restaurant like this on my salary. My boss merely raised an eyebrow and said that I should come to his office the next day.
A blowjob under the desk from the boss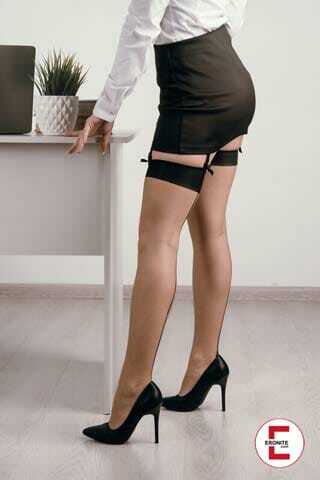 The next day I stood in his office as arranged. Since he had praised my dress style the day before, today I wore the extra large high heels and the mini with the fishnet tights. I had left the top button of my blouse open. He eyed me from his desk.
As I could see, he liked the sight. He asked me to join him and pointed to an envelope lying on his work table. Astonished, I discovered that my name was on the envelope. I opened the letter and unfolded the paper.
What a shock. I got a monthly salary increase of five hundred euros net. My boss saw that I was struggling to keep my composure and told me that I should buy more sexy clothes for the extra money. He also stated that I could always come to him if I needed anything.
Then he lowered his voice and said conspiratorially that I was something very special. Therefore, I would also be entitled to special treatment, for which I could return the favor in a very special way.
Okay, at that moment I needed a moment to let what I had heard sink in. Then I had an idea. I opened another button of my blouse and watched his mine change. His gaze went down. On impulse, I dropped to my knees and crawled under his desk.
His legs were not spread for nothing. A huge erection bulged under the fabric of his pants. I couldn't help it, I just had to touch him. Gently I stroked his member up and down again and again. At the same time I enjoyed the fabric of his expensive designer pants on my skin.
When his cock swelled, I took him in my mouth
His erection became even bigger. I heard a suppressed groan and imagined him loosening his tie above me. Meanwhile, I opened his pants and looked at his magnificent erection in the flesh.
Read also: Sex at work – What is allowed and what is not?
Should I jerk him off? But then he would inevitably squirt me in the face, which I didn't really want. So I took him unceremoniously in the mouth, which was honored with a loud moan. I started my blowjob under the desk and the thing made me more and more fun.
Here, under the desk, where I could not see his face, I could have imagined someone else. Someone younger. Maybe a crush from my old school. But I didn't. I was the entire time during the blowjob under the desk mentally with my boss.
And it tasted so good. In the past I had already blown several guys, but this was different. He was the purest treat to be allowed to give this man a blowjob under the desk. Was this somehow related to his diet? I really had to ask him that later.
I have never seen my boss so relaxed
As I took in every inch of him in my mouth, my hands moved to my breasts and massaged them. With increasing horniness, I proceeded to knead them more violently and twist the nipples. Finally I interrupted the blowjob under the desk and spoiled his balls. In the process, I let my two thumbs wander over my nipples again and again as roughly as possible.
Read also: That's why sex with the boss is particularly appealing
I could not stand it for a long time. I was on the verge of orgasm, so horny it was down here. It was time to finish the blowjob under the desk and release my boss from his pressure. With my tongue I circled his glans, first slowly and then faster and faster. Shortly after, he shot his load into my mouth, which I reflexively swallowed.
Carefully I took his member out of my mouth again and kissed it off. After a few, more caresses, I gave up my position, crawled out and came out from behind the desk. I had never seen my boss so relaxed.
Since that moment there is a daily blowjob under the desk
My working hours have changed. I now work more often in the evening, when many of my colleagues have already gone home. In return, my boss now works overtime more often. This way we have the time for a cozy blowjob under the desk every evening. I don't even want to be without it anymore, even though others may find it demeaning.
A day without a blowjob under the desk is like a lost day for me. My boss feels the same way, I know that. The thing between us has been going on for over two years now. In that time, I have received three raises and one promotion. I can go on any business trip. Other colleagues are jealous and ask me for advice, but I won't give them the tip about the blowjob under the desk.