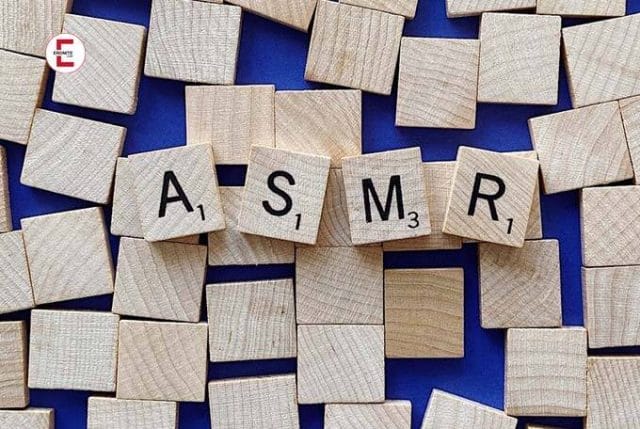 Orgasmic Whispering: What is ASMR?
Whispering to orgasm, can that really work? Consumers of ASMR would clearly agree here. More and more people enjoy listening to stimulating whispering voices. The trend is growing and growing. But what is behind the abbreviation and how does it actually work?
---
Eronite empfiehlt dir diese XXX Videos, Livecams & privaten Kontakte:
---
ASMR: What is that actually?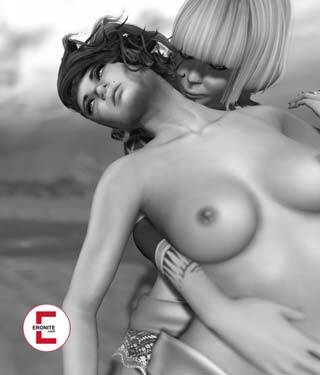 The acronym ASMR is English and stands for "Autonomous Sensory Meridian Response". A clear German translation does not yet exist. In the German-speaking world, however, it is also described as autonomous sensory response. Behind this is a pleasant feeling that is difficult to define and can be triggered by various sensory stimuli. These can be tactile, visual or probably most frequently acoustic stimuli. Whispering in particular seems to trigger this perception in many people. Exactly how this feels is described differently for each individual.
The sensation is often described as a pleasant tingling or tickling sensation. For many people, it feels a bit like a comforting shiver running down the spine. Some also compare it to goose bumps. It can make you sleepy or have a stimulating effect.
For this reason, many friends of ASMR also find it erotic and sexually stimulating. Mostly it's not explicitly pornographic, but obviously erotic ASMR is also becoming more popular. Whispering until orgasm becomes possible.
What's so sexy about that?
Some may now ask: What's so sexy about whispering? Whispering to orgasm seems impossible to many. However, once you've experienced that particular feeling, it becomes easier to comprehend. If you're open to it, you should just give it a try. On platforms such as Youtube, for example, you can find numerous videos that are supposed to trigger this comforting feeling. Some even make it a point to offer whispering to orgasm. If you are looking for this kind of video, you will quickly find it. Sexy whispering is the trend. There is also something else on offer.
The sound of long fingernails or erotic scratching and tugging at tight clothing can also be stimulating. It doesn't have to be whispering to orgasm, other sexy sounds and visual stimuli can be included as well. So there really is something for everyone. Nevertheless, the reaction to erotic hypnosis varies from person to person. Many first have to test whether they can do something with it. And if so, what stimuli trigger ASMR in the first place. Not for everyone whispering leads to orgasm, but as is well known, trying costs nothing.
Who likes erotic sensual whispers?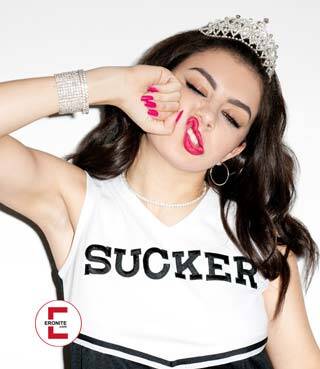 So who is this ASMR appealing to? Do you need whispering until orgasm or can't you just do without it? A big part of ASMR's popularity is the sense of closeness it conveys. Whispering is, after all, a very intimate thing. It suggests affection and security. Of course, it can also seem very erotic. So if you listen to ASMR with headphones, this whispering can lead to orgasm if you put your mind to it. The whispering person seems so close that many feel a tingling sensation throughout the body. This can banish feelings of loneliness and almost simulate something like intimacy in a relationship. There are even special videos on this topic.
Role-playing games of all kinds really do offer something for everyone. There's the loving girlfriend, nurses and hairdressers. Also popular are massage videos and ASMR videos in which people tap and scratch on various objects. Such sounds are considered soothing by many people. So these videos don't just appeal to a certain kind of person, but are aimed at anyone who enjoys interesting sounds, role-playing, and more.
A not insignificant part of it is naturally also the completely personal pleasure gain, which plays for many also with the ASMR a large role. Those who have discovered this new kind of eroticism for themselves experience a whole new kind of stimulation. Whispering to orgasm is achievable for many this way.
Off on an acoustic adventure!
For those who like this kind of erotic entertainment, a whole new world is open. Whispering to orgasm may be able to be made a reality. Everyone has to discover that for themselves. After all, ASMR is a very personal experience!