What happened to my sweet sister
I was mega proud of my little sister Jessica at the latest when she was considered the most beautiful teen in our little hometown. I didn't mind that many called her conceited. I liked the way she turned most guys down. Then we lost sight of each other for a while. When I saw Jessica again, I hardly recognized her, she had been blackmailed into sex!
---
Eronite empfiehlt dir diese XXX Videos, Livecams & privaten Kontakte:
---
Jessica looked so needy – she was blackmailed into sex
A few weeks ago I came back from the USA. I had studied and worked there for some time. Now a kind of dream job was waiting for me in Hamburg. Jessica also lived there in the meantime, working in an advertising agency. I was looking forward to our reunion after six long years. We met in a café on the Alster. The young woman who was waiting for me there looked dejected. At that time I didn't know that she had already been blackmailed into sex for months.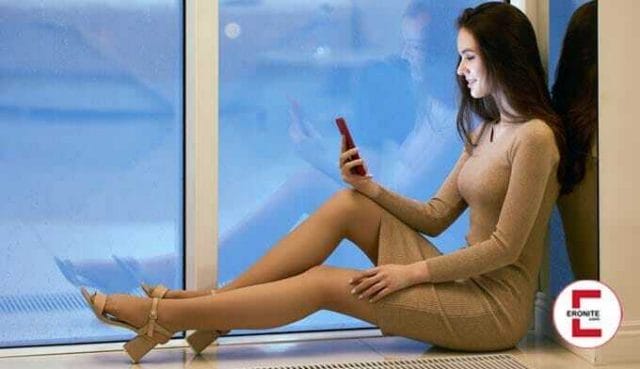 "What's wrong with you?", I asked her flatly. Her dark circles under her eyes were impossible to miss. Jessica still had a super figure and wore fashionable clothes. Nevertheless, she looked to me like a single heap of misfortune. Even though we hadn't seen each other for so long, she couldn't play anything for me: She made a totally unhappy impression on me.
I probed her with a few questions, and finally she burst into tears. Gradually she came out with her confession: she was blackmailed into sex by a colleague. Whenever he felt like it, she had to give him a blowjob. Mostly in the office when the other employees were on their lunch break. This was a particularly nasty guy, but he had good standing in the agency as a talented copywriter.
Why then was Jessica susceptible to blackmail?
"What does that son of a bitch know about you that you put up with that?" Jessica blushed and struggled to keep her composure. She looked at me with her beautiful blue eyes and then said softly, "He knows something that no one else knows. I have stolen. If this gets out, I'll lose my job."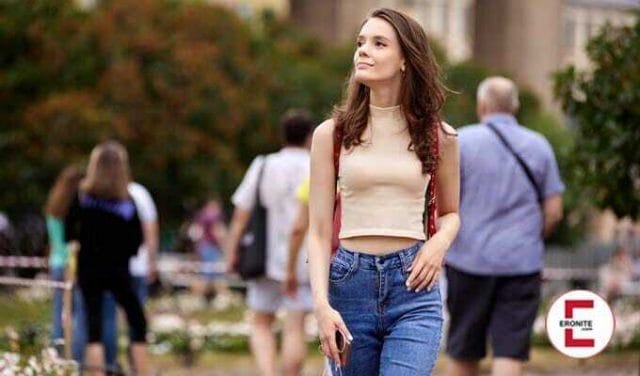 As it turned out, it was an amount of only 50 euros, but it was unquestionably theft. Jessica had collected money for a colleague's wedding gift and pocketed a fuffi of it. Supposedly, she just needed new shoes badly. The nasty lyricist had watched them do it and blackmailed them into sex because of it.
"How mean he is," Jessica reported through tears. "First, I had to take him to the bathroom and jerk him off. I was disgusted by his long thin dick, but that's what seemed to turn him on. He blackmailed me into sex again the very next day. There he was, on his lunch break, standing in front of my desk with his pants open. I felt quite sick at the sight. But I was so afraid he would tell on me."
Jessica was blackmailed into sex and I had to help her
"Have you shoplifted before?", I asked her. She said meekly, "Yes, now and then, but only very small sums that were not noticeable. And not 50 euros, which was intended for someone else. That was a huge mistake!" I could only agree with her on that. I wanted to know what else the lousy guy had coerced her into doing.
"Once he attacked me from behind and groped my breasts. Then he dragged me off the desk chair, pulled down my skirt and pushed me against a shelf. He wanted to take pictures of me to show everyone what a slut I was. Again and again he blackmailed me into sex – with the theft and then with the photos. I begged him to leave me alone, but he was merciless."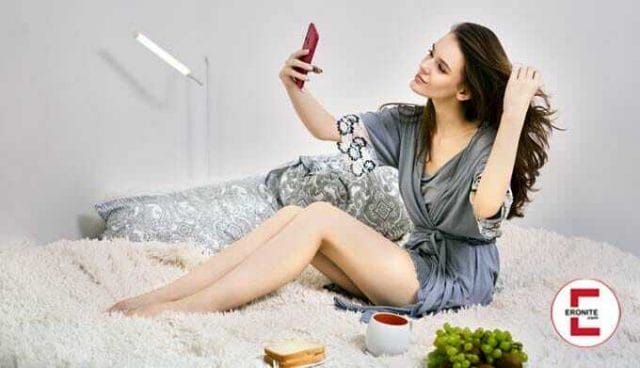 I felt sorry for Jessica. It went against the grain for me that she had to let herself be humiliated like that because of a paltry 50 euros. Of course she shouldn 't have stolen the money, but it was criminal that she was blackmailed into sex because of it. I had to do something. "Next time you'll call me when he wants something from you," I told her. "Tell him you have to go to the bathroom first."
Jessica reports from the agency
The very next day my cell phone rang at noon: Jessica! "He wants to fuck me, Moritz!" she whispered, beside herself. "I'm supposed to visit him at home tonight. Please help me!" Of course, I would protect her from the bastard who blackmailed her into sex.
After work, I picked up Jessica from work. We had arranged to meet two house corners away so no one would see us together. "Don't you actually have a boyfriend who takes care of you?", I wanted to know. She shook her head. "Ever since that asshole blackmailed me into sex, I don't let any other man get close to me. I've always been picky, as you may remember."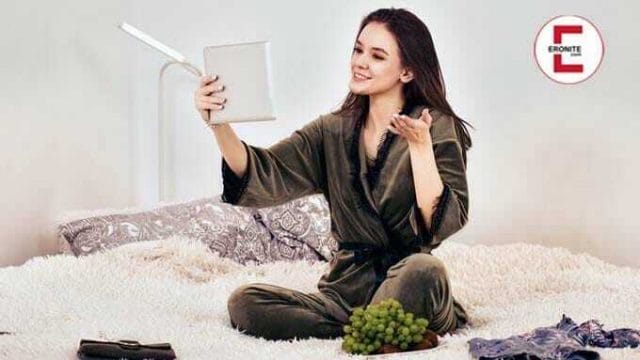 There she was again, my cocky little sister. "I remember. Where does that nasty fellow live, anyway?" "In Winterhude. I'm supposed to be there in an hour." It was clear that Jessica couldn't get a bite down before then. She drank a cup of coffee and shivered all over. "All I have to do is think about his dick and I'll be sick to my stomach," she whined. "Above all, I'm afraid he'll show up at my door one day."
For me it was clear: The culprit had blackmailed my sister into sex long enough and needed a real lesson. I was even ready to strike in case of emergency. But I had a different plan.
The blackmailer is surprised
Jessica and I were standing in front of his apartment door in one of the beautiful apartment buildings near the Alster. My sister had called in in a whisper over the intercom. Now the door opened, and the lanky fellow in the silk robe found himself facing two visitors. His jaw literally dropped.
"There will be no threesome, you son of a bitch," I said in a firm voice. "I'm Jessica's brother, and you're the one who's been blackmailing her into sex for about three months. This is a crime! I'll report you if this doesn't stop right now."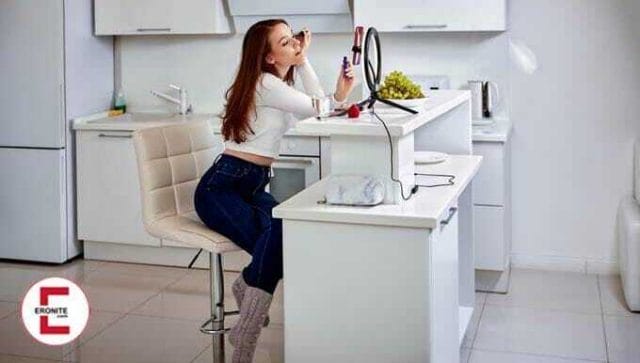 The surprise seemed to have worked. Befuddled and nervous, the top copywriter asked us into his fancy digs. "Come on in, you can talk about anything. Just not here in the stairwell." Aha, someone was afraid for his reputation. Jessica resisted entering the apartment, but I protectively put my arm around her shoulders. To me, the blackmailer did not seem scary in any way, but rather like a very poor sausage.
My negotiation with the blackmailing scoundrel
My sister and I were offered a seat on the sofa. Even a drink the scoundrel wanted to serve us. We did not accept either, of course. I stood up in front of the mean wretch with my arms crossed and repeated my words that he should leave my sister alone from now on.
"But she was stealing. I saw it with my own eyes, how she put a 50-euro bill in her bra." "And you ruthlessly blackmailed her into sex because of it," I yelled at him. "Admit that you never would have gotten close to her otherwise." Looking like a whipped dog, he groaned out, "She never gave me a look. I was air to her. That was my revenge for her disregard."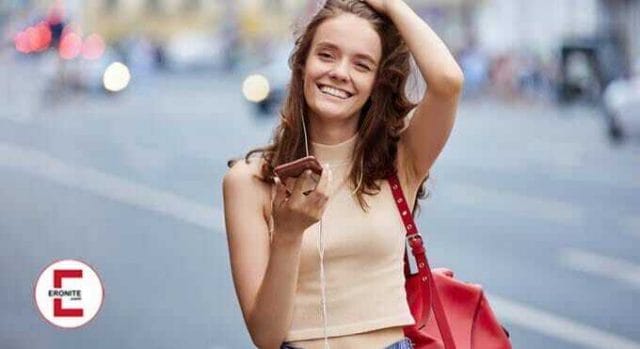 "You need to beg Jessica's forgiveness right now, right here, and promise that you will never turn her on or force her to do anything ever again. Then we'll drop the charges." I didn't expect to be successful so quickly with this announcement. Not with a guy who had brutally blackmailed my sister into sex. But he actually did what I asked him to do.

Read also:
– The confession: I blackmail my sister Lisa
– Blackmailer mails: masturbating will be expensive!
– Frivolous story: My father in law is a pig
– Filmed while masturbating: Men blackmailed with nude recordings
"Jessica, please forgive me. I only did it because I desire you so much. It won't happen again, I promise." I could tell my little sister was struggling with nausea, so I said, "Enough with the drama. Stick to what you just said, asshole." With that, I pulled Jessica outside with me. She began to cry uncontrollably.
The next day
I got a call from Jessica already in the morning. Had the lyricist tried again? "Imagine what happened, Moritz!" She sounded quite excited and relieved. "The son of a bitch just quit, I'm told. Per now! What a blessing! And here is just collected again for a birthday gift. I gave 50 euros, now I feel better."
Then I could only grin with joy about my little sister!
Never blackmailed into sex again?
For all my relief, however, I couldn't shake the feeling that the blackmailer wouldn't really give up easily. I had the impression that everything had gone too easily. For his lust for Jessica was apparently an obsession. Nevertheless, I was reassured that the creep had cleared the field for now.
Unfortunately, my fears were to prove true. Because in the days that followed, the brilliant texter launched a kind of stalking offensive against my sister. This was no less unpleasant for her than the fact of having been blackmailed into sex by him. He sent her flowers and messages and voicemail.
I had to intervene again
Since I now knew his address, I let myself be seen there again. This time, however, he wouldn't let me in. At the apartment door he lied to me that Jessica had encouraged him to his "proofs of love" and had let him fuck her in the company bathroom. "Your bitch of a sister doesn't need to be blackmailed into sex at all," he growled at me.
The guy had to be completely nuts. He actually believed that Jessica had a crush on him. He wanted to believe it! I told him I would immediately report him for stalking AND blackmail if he didn't stop harassing Jessica right now. I would also make it impossible throughout the advertising industry. I don't know what finally made him retire. Anyway, his unwanted attempts at contact stopped that same day. Jessica was able to breathe a sigh of relief, but the fear was slow to fade.