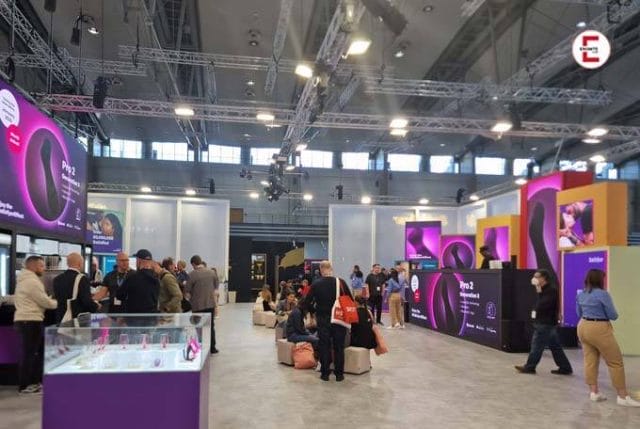 Finally there is an erotic trade fair again
For two years, the erofame trade fair, like almost all other events, had to take a break due to corona. In October 2022, the participants of the erofame were finally allowed to meet again as usual in Hannover. With success, as the three-day trade fair attracted over 10,000 visitors.
---
Eronite empfiehlt dir diese XXX Videos, Livecams & privaten Kontakte:
---
The erofame in Hanover for specialist dealers
The abbreviation B2B stands for Business to Business and in this case means that this trade fair does not have any spectators. In this form, specializing purely in business contacts, the erofame is unique. This makes the fair correspondingly important for the entire porn industry. This is purely about companies, manufacturers, editors and organizers meeting.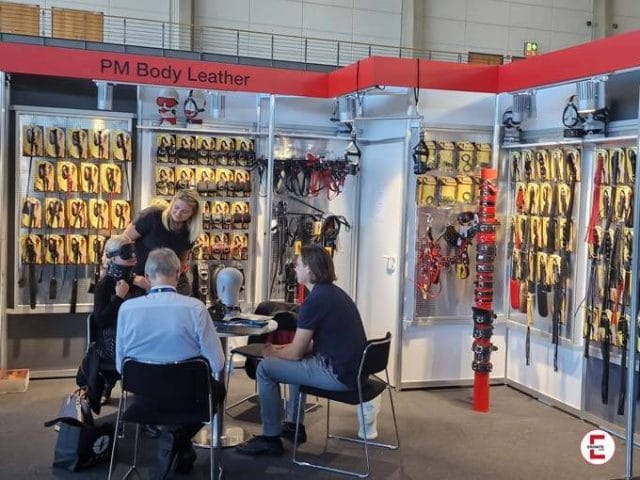 In short, everything that has rank and name in the erotic industry. Such trade fairs are primarily about making new business contacts and maintaining old business relationships. New ideas are presented and discussed while the editors of the individual magazines are busy taking notes.
Full order books
The economy is weakening, there is talk of inflation everywhere and people are cutting back on their consumption. Fortunately, the world of erotica has so far been rather less affected by the general mood. The trade fair was exceptionally well attended. You can see that the desire for such events is extraordinarily high after two years of forced break. This hunger for new actions is also reflected in the number of new orders that are completed on such occasions. The business of eroticism is probably about as old as mankind itself. So far, no crisis has managed to bring the adult industry to its knees. No virus, no new disease, and no pandemic.
Which is perhaps also due to the fact that the movers and shakers in this industry have always understood how to move with the times. In the event of a lockdown, they simply shifted their focus to online erotica. Video portals, webcam chat and so on. This is precisely why trade shows like erofame are so important for this industry. New ideas emerge as people talk and share with each other.
Hanover as a city of eroticism?
The capital of Lower Saxony is known for its trade fairs. Hannover would basically be a village where everyone knows everyone. That's how a former German winner of the Eurovision Song Contest once put it. The stories of an ex-chancellor paint the same picture. Namely, that of a sleepy nest where the world is apparently still in order.
So why does the entire erotic industry meet here of all places? Wouldn't a place like Berlin be more suitable? After all, Venus is held every year in the capital.
Above all, it is the case that a city like Hannover can easily handle the organization of a large trade fair. Halls and access facilities are available as well as sufficient hotels. In addition, the city is relatively central.
And as far as eroticism is concerned: still waters run deep, and that also applies to cities.
---
Co-Author: Deike Klapproth