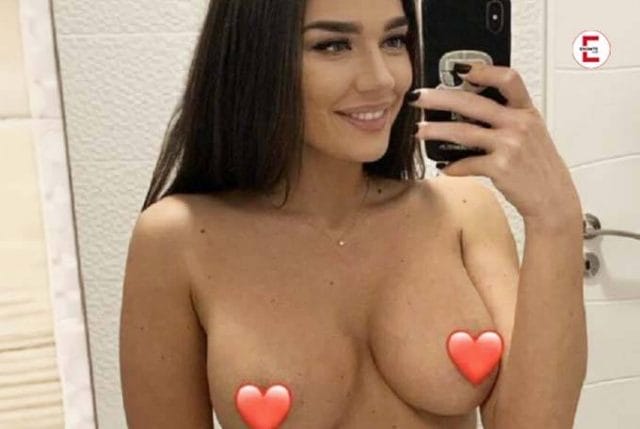 Donnaa earned the first money with returnable bottles
There are more and more women who may want to have a job that is a little more unusual than others and enjoy it fully. So is the pretty webcam girl Donnaa. But what makes Donnaa and why did she choose the path of a livecam girl? These questions and a few more are answered in the following text.
---
Eronite empfiehlt dir diese XXX Videos, Livecams & privaten Kontakte:
---
Ukrainian webcam girl has fun with her shows
Donnaa is 28 years old and still very fresh n the industry of livecamgirls. Already a year ago, she registered on a platform to get off the ground as a camgirl. However, at that time she still went online very rarely. Nevertheless, the Ukrainian webcam girl had a lot of fun with her shows, that's why now she wants to enter the industry and go online regularly. She just loves to please herself too much and others too. She also counts it among her most beautiful experiences to have grateful users, because without users who love her and also her shows, Donnaa wouldn't exist like this.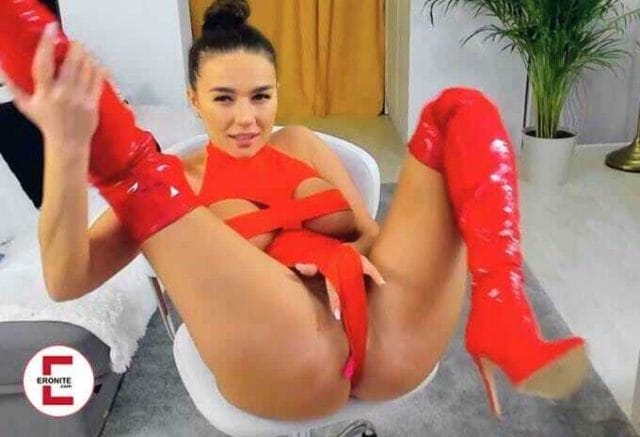 The webcam girl loves to do sports. She goes to the gym regularly because she wants to stay in shape as she is right now. Losing weight is not an option for her, because she thinks her appetizing shapes suit her and also the users of the webcam show love her curves.
How did Donnaa come to be an amateur?
The Ukrainian beauty, who wants nothing more than for the war in Ukraine to end so that she can buy an apartment or a house in Poland, says that she earned her first money collecting empty returnable bottles. She returned these to the initial reception center and was paid for them. However, she was about 12 years old at the time, so it can't really be counted towards her career. At the time, however, it was a good option to supplement pocket money.
Go directly to Donnaa's profile
The 171 cm tall power woman worked in an office before she became an amateur. However, the work did not fulfill them. She wanted to do something joyful, so she quit her unloved office job. She wanted to get some rest from office work and started looking for herself after she was laid off. She would like to realize herself now as a livecam girl. However, the webcam girl would prefer not to live in Germany. She would prefer to return to her native Ukraine as soon as the war is over. But Poland or the Czech Republic are also close to her in spirit.
What are the preferences of the webcam girl?
Busty webcam girl has a bra size of 105. This bra size is of course perfect for titty fucking, which she sees as one of her preferences. Besides, she also likes big breasts on other women, because she already had sex with several women and loves it very much. Those who love role-playing games are also in good hands with her. Here it doesn't matter if it's a schoolgirl and a teacher or the hot secretary and her boss, she loves to fulfill wishes and also has fun with her roles.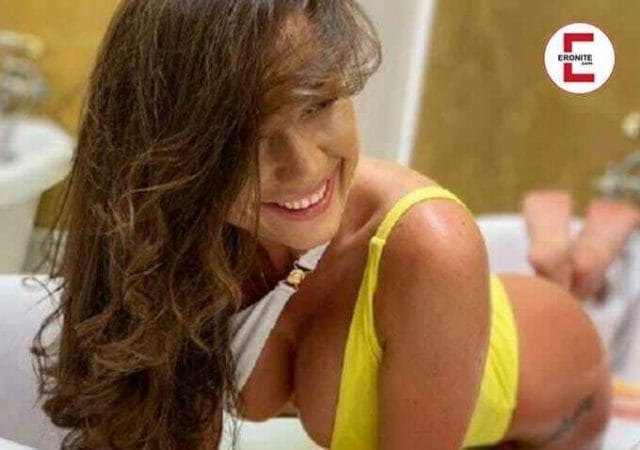 I wonder if she can be spit on. But hello! Spitting only makes them hotter. But she prefers to wear high heels during sex, because she has a small foot fetish, which she would like to live out. If she is allowed to actively enslave the man or woman in the process, she is happy. Of course, this also includes that she may actively give golden shower.
But what sexual experience is the beauty still dreaming of?
Donnaa meets very often with people from the Internet, she knows the people mostly only therefore. She herself says that she needs sex at least two to three times a week, so why not have it with people from the internet who also need a little fun and satisfaction themselves? With a nice beer or aperitif a first personal get to know and then it can go to the point.
Appearance is only 50% important to her here. The harmony must be right and also that the opposite has approximately the same preferences as themselves. If these points are correct, nothing stands in the way of the beautiful hours for two. But one wish has been denied to her so far: She wishes for a threesome with two men and her.

Read also:
– German pornstars: the 40 most popular amateur girls
– Introducing: Three hot international amateurs
– Fresh meat: Sexy Queen and other new amateurs
– Sex work in Ukraine – Exclusive interview
– MyDirtyHobby supports models in Ukraine