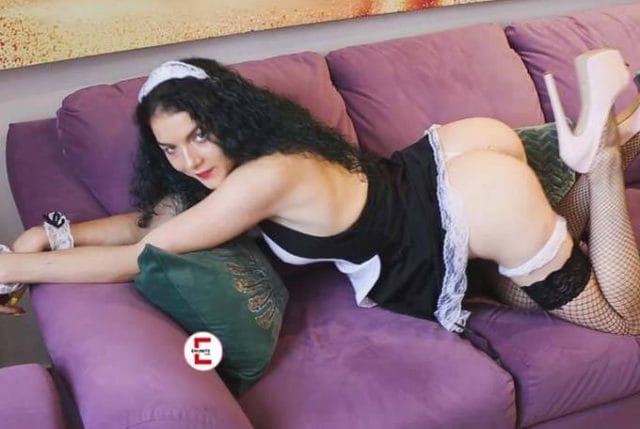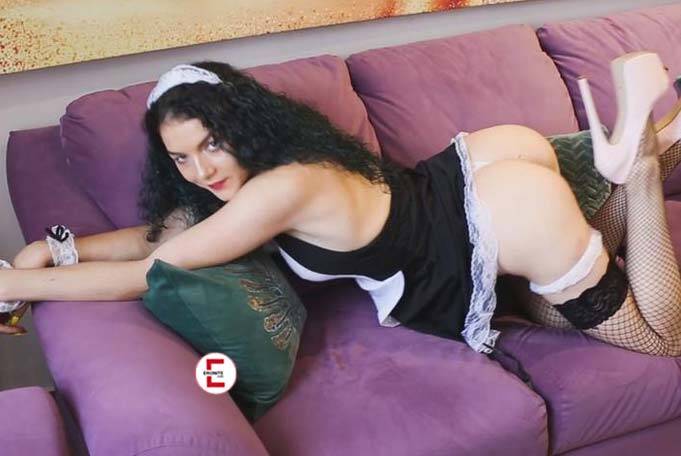 Caught full in the practice of lust
Sure, many men can't look away when a sexy nurse bends over the patient's bed with her plunging neckline and boobs almost falling out of her bra. There are hundreds of ideas for role-playing games.
---
Eronite empfiehlt dir diese XXX Videos, Livecams & privaten Kontakte:
---
The Good Old Doctor Games – Role Playing Ideas
Hardly any suggestion is used more often than the well-known doctor games. It doesn't matter if the woman acts as a strict doctor, a submissive patient or a hot nurse. The man, too, can change his role at any time from dominant head doctor to clueless patient. The main thing is that they both like it and it's awesome!
Shy patient meets head doctor
The insecure and bashful patient has finally managed to get an appointment with the head doctor and describes her aches and pains to him. During an intense and salacious interview, the doctor learns that the lady is simply underfucked. Little by little she tells of her unfulfilled fantasies. In the end, the chief physician sees no other option than to lend a hand himself.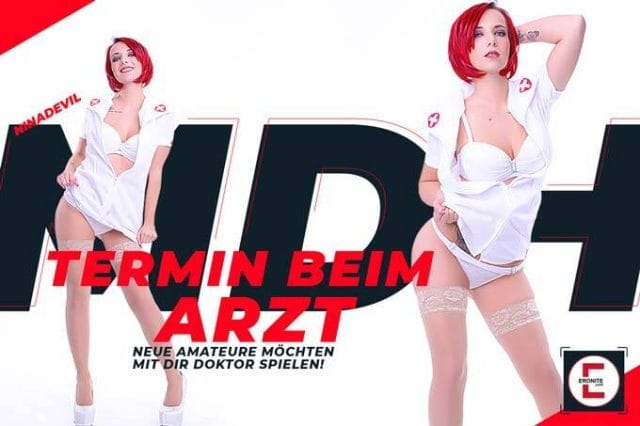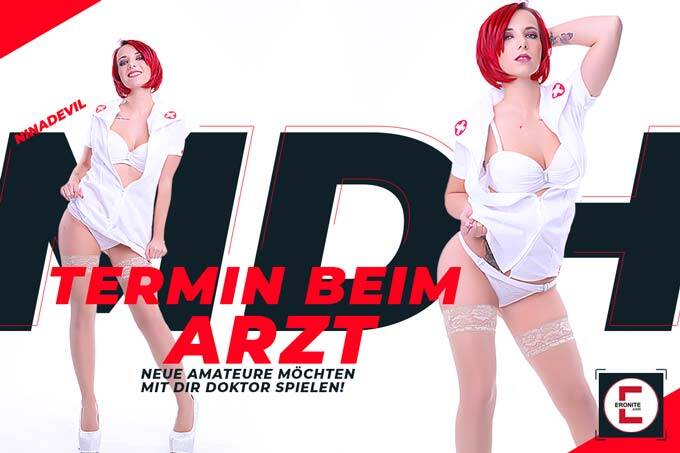 Depending on how many ideas you have for role-playing games, you can now move on. From a romantic love adventure by candlelight to a wild fuck to submissive-dominant SM games, everything can be there. On prescription, of course. For risks and horny side effects, please ask the doctor of your confidence.
Clinic games of a sadistic doctor
Of course, the ideas for role-playing games can also go in the exact opposite direction. Now the man has a problem, for which he consults a woman doctor. The dominant goddess in white is well aware of her charms and uses them shamelessly. A seminal congestion in men is quickly diagnosed and treatment follows on its heels. At this point, ideas for role-playing games of this type vary widely. Now it can go off into the white area of the SM, so clinic games. Here the dominant lady has everything at her disposal, from syringes to catheters, to give the patient pleasure and pain.
If the couple is not too keen on pain, this role play can also be played on the psychological track. As a trained doctor, the woman can use the field of hypnosis. The terms ASMR and Mindfuck should be mentioned at this point, which will certainly contribute a variety of ideas for role-playing games.
Of course, the woman, as the dominant part, decides what other ideas she brings to role-playing games of this kind. The man could be committed against his will to a mental institution, a kind of dungeon, so to speak. Here he ekes out his existence until the boss-doctor wants to deal with him again. A strict prescription of sex deprivation, coupled with a ban on wanking, would also be possible.
After a merciless period of abstinence, the former patient becomes a willing plaything. The boss knows how to shape this according to her ideas. Is the patient becoming a submissive bootlicker? A cuckold slave? Or will it devolve into pet play where the lady gets herself a loyal lap dog? That is for the lady alone to decide.
Horny Nurse Gives Jerk Off Instruction
The man enters the treatment room as a patient because he constantly feels this pressure in the groin area. In these role play ideas, the sexy nurse takes the active part. It shows the patient, who lies back relaxed, how to get rid of the pressure. Here, the rat-hot nurse lends a hand herself and shows her play partner how he can relieve his pressure.
In the game it can arise that the horny nurse thereby acts as a jerk-off template. Maybe she strips for the patient or exposes only a select number of her charms. An oral assignment would also be conceivable. This is decided solely by the couple who came up with these ideas for their role-playing games.
Horny Dirty Talk Of A Nurse
Many men are just into seeing their girlfriend in a hot nurse outfit. The object of desire in these roleplay ideas not only looks hot, but also tells horny things. That alone is enough to make most men drool with ecstasy. The woman in her horny costume can turn up the heat to her heart's content at this point.
She can say things her play partner has always wanted to hear. In doing so, she deliberately causes noises that slowly but surely drive him insane. Being able to control your horniness through your words is a form of power. Most women are not even aware of this. A taste of this domination awakens a hidden dominant streak in more than a few ladies.
Ideas for role play are as many as there are creativity within a relationship. It doesn't necessarily always have to be something to do with white coats. But the template of doctor games and horny nurse offer a variety of ideas for role play, so that many couples should not be bored for a long time.
So when's your doctor's appointment?