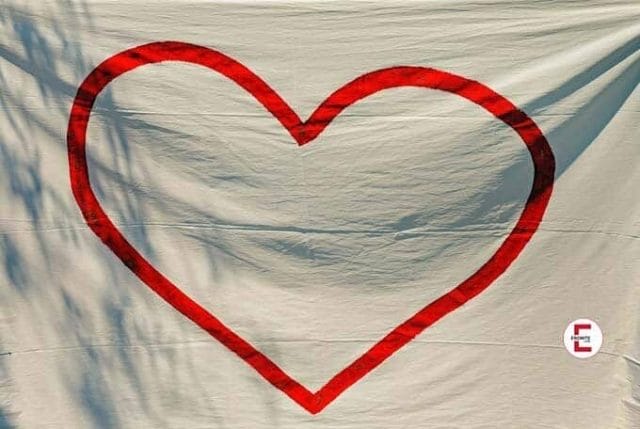 Sometimes even oral sex is enough for an infection
What exactly is a "licking cloth"?
STDs are not only transmitted by vaginal or anal penetration. Again and again one reads about men who contracted tripsy without having slept with a woman. Safe sex with a licking cloth can prevent these problems. A licking cloth, often called a dental dam, is far less well known than a condom.
---
Eronite empfiehlt dir diese XXX Videos, Livecams & privaten Kontakte:
---
Most pharmacies do not carry this practical aid. A good and anonymous source of supply is the Internet. Safer sex with a licking cloth is a little more expensive than a condom, but it's worth the expense. A licking cloth can even increase lust, because menstrual blood or vaginal secretion is not particularly arousing for many men.
How safe sex with a licking cloth works
A licking cloth usually consists of latex. Those who are allergic to latex will also find licking cloths made of latex-free rubber. The cloths are square. The user places them on the vulva or the anus. Optimal is the combination with a lubricant. This allows the licking cloth to be fixed well so that it does not slip during cunnilingus or anilingus. The licking cloths are thin and the lover hardly notices that he is not stimulating the clitoris directly but the cloth.
A Detal Dam catches vaginal fluid and menstrual blood so that the lover does not come into contact with it. It may only be used once and, of course, may not be rotated. After sex it should be disposed of together with the condom in the residual waste.
What are the advantages of using such a cloth?
Safe sex with a licking cloth protects against venereal diseases. Most people think of Aids when they think of venereal diseases. This dangerous disease is rarely transmitted by oral sex. The AIDS viruses are mainly found in blood and sperm.
A transmission by oral sex has already been described, but it occurs very rarely. The danger is particularly great during menstruation. If blood enters the bloodstream through injuries to the oral mucosa, this can lead to AIDS.
A dental dam can be an effective protection against vaginal fungi, gonorrhea, genital herpes, chlamydia or genital warts.
When is safe sex with a licking cloth important?
Such a wipe should always be used when you do not (yet) know your sexual partner exactly. Nowadays, most couples use a condom when they meet someone by chance. Safe sex with a licking cloth is not yet so well known. Most men have not yet heard of a licking cloth or dental dam. As long as it is not certain that the sexual partner does not have an STD, the couple should practice safe sex with a licking cloth in addition to a condom.
What to do if none is at hand?
There is a condom dispenser in almost all public men's toilets. This often offers a lubricant, but hardly any leakage cloth. But that's not really a problem. If you feel like having oral sex, simply get one or two additional condoms. He simply cuts these open and places them on the vagina.
By the way, there are not only condoms with taste, but also licking cloths with the most diverse aromas.
Safe sex only with licking cloth and condom
In recent years, safe sex with condoms has become very popular. Couples who want to have fun with cunnilingus should practice safe sex with a lick cloth at the same time. This may be a little strange at first, but those who have tested it for the first time will quickly see the benefits. vaginal fluid can not only contain germs, it is also not particularly erotic. Many couples report that a Dental Dam has even increased their pleasure. Readers who have not yet had any experience with such a wipe should definitely try it.