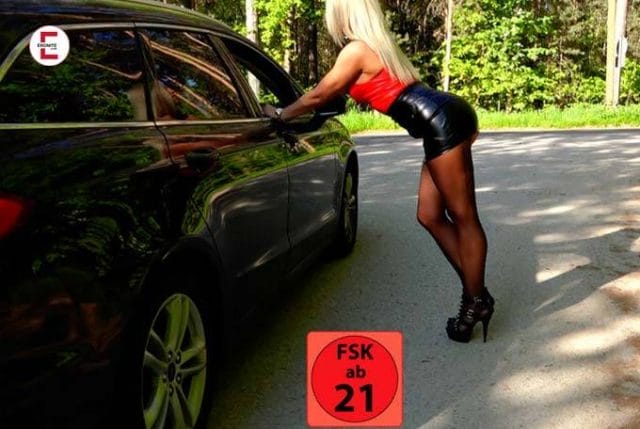 AO slut – the name says it all
Not every woman likes to be called a slut. Daynia, on the other hand, does not object to such a designation at all, quite the contrary. She loves sex without limits, and she enjoys "everything without". So her latest video also proves that she really is the most perverted AO slut in her home region.
Who is Daynia?
She certainly doesn't need to be introduced to her fans. But every now and then a new video brings new admirers. These experience Julia, who hides behind the stage name Daynia, also in her new video completely in her element. The 38 year old MILF from Nuremberg has only been active in adult entertainment for a few years.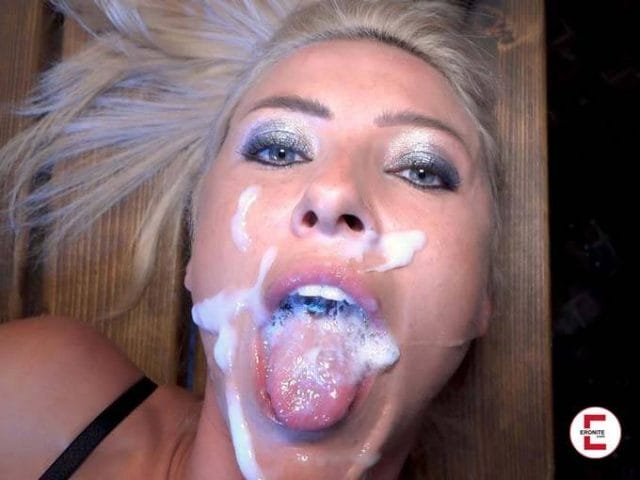 Parallel to her work as a board secretary, in her mid-thirties she was active on the net in the evenings as a wicked webcam girl. Here she could live out her inclination to enjoy sex as an AO slut. Her long, currently blonde, hair, blue eyes and pretty face were well received by fans. She likes to pack her 56 kilograms, attractively distributed over 172 centimeters, in provocative patent or leather outfits to the delight of her fans.
When her boss got behind the dual career, she decided to take the former part-time job. In this she not only presents herself in front of the webcam, but above all shoots extremely horny, wet videos with her fans. No wonder, since sperm games and golden showers are among their favorite activities. She blows deepthroat and the male testicle milk is virtually her lifeblood when she goes for a blowjob.
Current film with new shooting partner
For her latest movie the AO slut has had fun with Alex. She knows from experience that there are always men on the go at the Nuremberg harbor who are eager to make a splash. Even as she gets into her vinyl leggings in front of the mirror at home, she is excited to see who will hit the jackpot this time.
Over her white top she pulls a tight red down jacket. Even the hottest slut has to arm herself against the rigors of autumn. At the harbor, in the cold and wet weather, only a few men are out and about. Some of them Daynia has seen many times. She enjoys the fact that many of the men undress her with their looks but are too shy to approach a confident MILF.
And who is standing there on the corner? The crisp young man grins cheekily and then introduces himself as Alex. And because his first name rhymes with the favorite hobby of the AO slut, she caresses him during small talk first in the crotch to tow him afterwards.
Towed and spurred to peak performance
Alex can hardly believe his luck. His walk in the mucky weather seems to be taking a hot turn after all. Of course, he knows that his body is well received by women. But he really didn't expect that this hot chick would take him right away.

Read also: Age: 34 – Occupation: Semen robber – Daynia Porn
Already at the next lonely corner she gets on her knees in front of him, takes his best piece out of his pants and does what she loves to do with a man's cock. But this is only a foretaste of what still awaits him. At her home she spoils him again while his hand moves into her leggings. His fingers find the clean shaven hole of the AO slut. And what moisture he feels there convinces him that Daynia is also having fun.
As it should be for an AO slut, he may visit not only the smooth vulva, but also the tight back entrance. Details should not be revealed here, but the game is really fun for both. Many videos end with an ejaculation, so Alex may have thought that his slimy cream in Daynia's face will be the last scene.
But far from it. The horny slut does not even think about stopping. On the contrary, she teases her lover to give her golden shower in addition to his sperm. Because the hot AO slut is only really satisfied when it goes to the point during sex not only kinky, but especially also really wet.