Where does secret cheating begin?
Many men will have asked themselves this important question several times! Is the meeting with an escort cheating? Good question! Because there are probably very divided views. Most men will clearly deny this question, because it is only about a meeting with a beautiful woman.
Many men even claim that they only meet with the escorts to talk or to be accompanied to a fair. With women, on the other hand, the alarm bells ring when they only hear the word Escort Service. We would like to shed more light on the subject and clarify it.
Sex with a strange woman is cheating
Basically one should note that the women of the Escort Service Düsseldorf are not always necessarily booked for sex. No, there are actually a lot of men who only want to be accompanied to dinner or to a business appointment. So if a married man really only wants to be accompanied, one can never speak of cheating. Often the male sex feels lonely on business trips and wants some entertainment or distraction.
But of course, very few men say that to their wives, because they always assume the worst. The reputation of the escort service has unfortunately suffered a little in recent years and many people take a critical look at the service of the escort ladies. If, however, sexual acts should occur during an escort meeting, one can certainly speak of cheating. It doesn't matter whether feelings or kisses were involved. Physical contact = cheating. There is nothing nice to talk about.
What risk do I take on an escort date?
One thing first of all, if you want to cheat, you are well advised to book an escort. Because these ladies only want to earn their money. So you don't have to be afraid that after the meeting the woman will get affectionate or even make a scene. All this is completely omitted. One sees oneself only the booked time and afterwards one goes again separate ways. Sounds really easy, doesn't it? It is, too. If it weren't for your own conscience.
The most difficult thing for most men is to look their loved ones in the eye again after such a professional meeting. After all, you shouldn't let on to anything. Only very few men need an alibi or something similar, because 99% of escort bookings are made on business trips. So you're not at home anyway and can't be caught in flagrante. The risk with a professional escort date is in any case lower than the sex with your own secretary or similar.

Advantages and disadvantages of a professional escort lady
We would also like to point out the advantages and disadvantages of a professional escort lady. Because every male customer should know exactly what he is getting into.
The advantages:
Spontaneous meetings always possible
Escort ladies usually come to the customer
Temporary date without obligations thereafter
Beautiful women with enormous intelligence
Escort ladies always submit to their client
The disadvantages:
No feelings possible
Temporary Date
You have to dig a little deeper into your pocket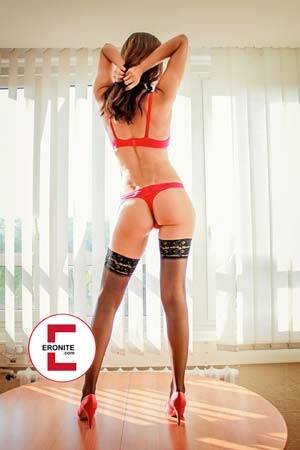 In any case, the advantages outweigh the disadvantages. That is probably also the reason why so many men like to treat themselves to an escort. As an escort customer, you can of course also express special wishes and choose your wife from the agency's card index. Thus one must make neither with the education, nor with the appearance of its charming company compromises.
How can I book an escort lady?
If you have never had the pleasure of escorting an escort before, you may be wondering how to book an escort lady. There are numerous providers of different escorts. One should of course pay attention to the choice of ladies and the location of the agency. Also different German cities should be in the offer, because one can save as a customer so the travel costs. Then just a phone call is enough and you can book your dream woman by phone. In addition, by Mail most agencies already offer the reservation.