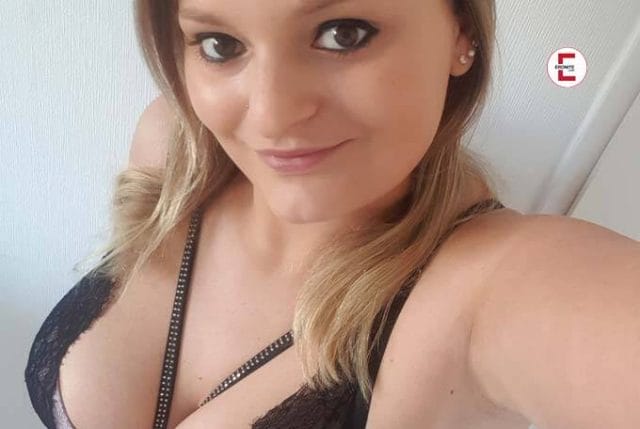 Lina Mila – Curves in all the right places
BBB – for Lina Mila that stands for blonde hair, brown eyes and a bisexual attitude. Combined with a body with feminine curves in all the right places, it makes for a sexy package. At the same time, the 24-year-old student is always open to new experiences. She lives this out alone or with shooting partners in front of the webcam and video camera.
---
Eronite empfiehlt dir diese XXX Videos, Livecams & privaten Kontakte:
---
Her illustrious career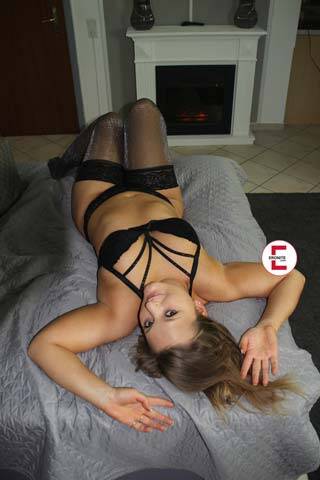 Lina Mila has only a fairly young career behind her, in her first video she exposed herself and her pretty natural breasts of 80 D to the critical eyes of the audience only last summer. But that's not because she's too shy. Shortly after coming of age, Lina Mila started visiting swingers clubs simply because she enjoyed watching others have sex. In case of mutual sympathy, she also let off steam herself and had such exciting experiences. Then she started filming herself, at first just for personal use.
Watching herself have sex pleased her immensely. She also has a body that is a pleasure to look at. Luckily for her growing fan base, she then decided to go online with her videos. Due to her eagerness to experiment, she started live chats at the same time so that she can get in close contact with her fans. She is active on several relevant sites, but also has her own internet presence. Through them, she not only chats live on webcam, but is also looking for users to shoot hot videos.
Variety of videos
Shortly after the debut video camgirl LinaMila showed herself in hot masturbation. It is obvious that she enjoys it when her fingers wander over her body and explore the most intimate regions. It's just beautiful to see her hand stroking the clean-shaven opening between her soft thighs. If her own fingers are not enough, and because vegetables are supposed to be particularly healthy, the hot girl also likes to reach for the cucumber.
But that she is by no means a sexual vegetarian, but also likes to work a piece of meat with her mouth or feel it between her thighs, other videos of Lina Mila prove. No matter if she calls the emergency service because she is horny herself or if she catches the tractor driver with his fly open and offers him her help, Lina Mila always shows full physical commitment. But again and again it happens that Lina is alone and still does not want to give up sex. Then she tries out toys in different shapes and colors, but especially sizes. Their own enjoyment is inevitably transferred to the viewer.
We are happy that we had the sexy camgirl with us in the interview and she answered some personal questions very intimate:
Eronite – The Erotic Magazine New, young attractive actresses, blinded by the supposedly fast possibility to become famous, are constantly pushing into the porn industry. The idea of making money with fun, of associating exuberant joie de vivre with potential wealth, seems all too tempting. Hardly any rising star wastes a thought on failure. What were your motives to dare this step and what do you expect from it?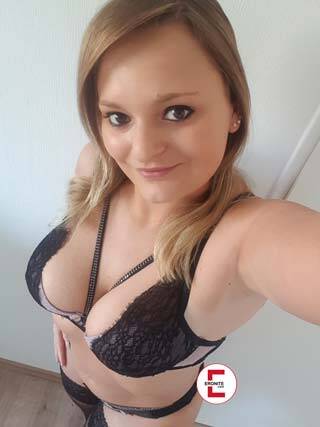 Camgirl Lina Mila For me, it took time to develop. It was mostly my curiosity that led me to act in porn for the first time. I was very excited at first, but I really enjoyed it from the first moment. My first film was directly a professional shoot on set. It was only at a later stage that I started to produce my own amateur films. I enjoyed it so much that I just wanted to expand and live out that part of my life. Also live in the webcam to live out his desire has again a completely different charm. I have found a job for myself in the erotic industry that really brings me joy and fulfills me. No two days are the same and there are always new exciting projects and challenges. You are independent and can manage your own time and tasks. It was important to me not to do a dreary "9-to-5 job" where you're constantly just waiting for the weekend. I want to have fun every day doing what I do and that's just what I've done with this path.
Eronite There is a certain threshold of inhibition to cross when you present yourself so openly to strangers. Even if you only do it in front of the camera, you know very well that the performances shown are accessible to a very large audience. Very often the actors come from rather prudish families and some hurdles have to be jumped to present themselves completely naked. The scenes shown do not fit into the image that people generally have of sex life. Did you have to cross a moral boundary or were you raised rather very permissive and it was easy for you to present yourself that way?
Lina Mila I didn't have to cross moral boundaries for myself. After all, you don't mean anyone any harm or do anything forbidden when you work in the erotic industry. I've actually always been a very open and outgoing person, plus I stood on my own two feet early on. I started going to swingers clubs relatively early and expanded my sexual horizons there.
I don't think there is "the general picture" of sex life. Sexuality is as multifaceted as the many porn films that exist. As for myself, I can say that even in the movies I just pretend to be who I am and do what I feel like doing. Of course, at first it was a new and unusual feeling to be so open in front of so many people, but at the same time there was something liberating about it. I still decide for myself what I show and what I don't show.
"Disrespectful behavior from users repulses me".
Eronite The step from harmless, relatively innocuous photos to hardcore porn is a quick one. Very quickly you slide deeper and deeper into the porn vortex. Via social media, webcam you show more and more of your body and reveal a lot of your supposed preferences. If you look around the industry enjoying webcams, you'll see mostly happy performers. Which moments, which performances in your profession do you really enjoy and are there things that rather repel you?
Lina Mila In my films I only show what I'm really into in my private life. I've never done anything in front of the camera that I absolutely don't enjoy. And my preferences are really very broad. From soft to hard and from sweet to dirty I really like a lot. It always depends on the situation, what you feel like doing. The same applies to the webcam. What turns me off is disrespectful and superficial behavior from users on webcam, but thankfully that's pretty rare.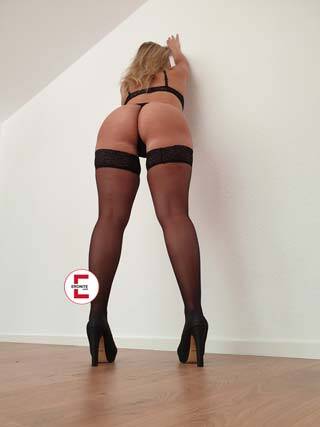 Eronite In a demonstration with the webcam you can control what can make the viewer even hornier. The viewer has a decisive influence on the course of the show. Nevertheless, it is up to you to determine the direction through lascivious movements, certain techniques, the use of particularly arousing body parts, the use of dildos, etc.. Is it in your nature to present yourself in such a provocative manner, or is it something you've learned to do? Is there some kind of school or training for porn stars?
Lina Mila I wouldn't know that there is a school or training for porn stars. That would certainly be fun and interesting. I think in front of the webcam, you just have to listen to your own body image and feel what you're comfortable with. There is actually no general guide for this. The preferences of the individual people are also much too different for that. You can also always self-reflect and see what resonates well with users.
Eronite Your body, your preferences and your charisma are presented in detail on your homepage. You arouse desires and points of view, which the spectators are captivated by and which they associate with you. This way you underline your own personality. Is there a trend behind it that is demanded by the market, a direction once taken or can you imagine changing your existing image?
Lina Mila I just give myself as I am. I don't follow trends and I wouldn't pretend in public, I'm not the type for that and I wouldn't find that authentic. My own image basically just reflects my own personality and preferences. And you always develop further and grow with your tasks. I think that would then be reflected in my image. So whether one continues in a chosen direction or whether things change is actually not that predictable for me. Things like that just happen. Life is full of surprises and can't always be planned, and that's what's so exciting about it.
Eronite From the very beginning of a shooting day, while preparing to perform in front of a live cam, even while planning a day's work, sexual stimuli flood the actors. Exciting backdrops, semi-naked other performers and arousing dresses can further stimulate. Does this have an influence on your following performance, does it inspire you to special performances?
Lina Mila Honestly, I like this openness and permissiveness on shoots. I also don't feel inundated with the sexual stimuli. Of course, this is erotic, there is a tingling mood and you get even better and faster into the swing. But already the anticipation of the upcoming project makes you want to do it. This also has a positive effect on the performance. I always give my best in front of the webcam or during filming to let myself fall completely and thereby live out my desire properly. In front of the webcam, the most important thing for me is the right chemistry with the user, so that it becomes a special experience. With videos, it's important to me that each clip is always unique and special in its own way. This can be a special harmony with the shooting partner or an individual theme.
"The actresses should support each other".
Eronite The environment, the envious or benevolent looks of colleagues significantly determine the joy of work. The change from a feeling of elation to the willingness to do one's best with fun and dedication is very influential. The success or failure depends decisively on the direction in which a day develops and the performance in front of the camera. Does it determine your mood of the day, does it affect your mood, and how close do you let it get to you?
Lina Mila I haven't really had any extremely negative experiences in the industry yet. I'm more of a fan of supporting and backing each other than working against each other anyway. Performers in the industry are very diverse and each has their own preferences. When it comes to your own success, you simply have to stay true to yourself, see what suits you best and express and present your own qualities in the best possible way. Of course, it also helps to exchange ideas and give each other tips, but still everyone has to find their own way. Reflecting on yourself every now and then definitely helps you improve after not-so-successful days or projects. So every day, regardless of good or bad events, I always try to look forward and do my best. If you always think too much about everything and sink into a whirlpool of thoughts, you only end up blocking yourself.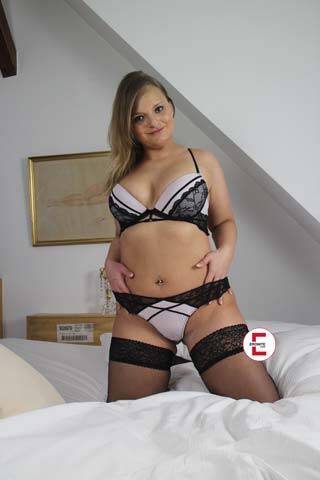 Eronite Even the best artists suffer greatly from daily pressures. Producers demand top performance at all times. The ego demands a fulfilling performance and the competition does the rest. The day can start badly, little things or major problems change the mood very quickly. Personal environment and well-being determine the state of mind. The pressure to succeed is omnipresent. To compensate for these fluctuations, active countermeasures are a must. Be it through sports, mental or other activities, body and soul must be in harmony, a balanced level should always be achieved. What is your mantra, how do you treat it or what is your personal guarantee to constant success?
Lina Mila What definitely helps me is making sure I always get enough sleep and am rested. When I don't get enough sleep, I'm unfocused and less productive at work. And then it's just a matter of listening to your body. As a balance, sports, cycling or a walk helps me in any case. And in between I always take some completely free days for nice activities, just to clear my head. In everyday life, music is above all an important outlet for me. Just playing a few favorite songs on the side, for example while getting ready for a shoot or the webcam, helps me personally to get a clear head beforehand and then to give it full of energy.
"Some couples have found each other in the adult industry".
Eronite The workplace often leads to personal relationships in other industries. People also meet in their free time. The joint barbecue party, sporting excursions and parties in a close circle are part of it. With one or the other it comes to a personal relationship, which can deepen with the time. It's no secret that intimate, long-term partnerships can happen. Due to the constant proximity during work, this cannot be avoided and in many cases is even intentional and deliberately brought about. The inner attitude, the character and also the physical features of the colleagues are obvious. Is this human behaviour also observed in your job, have you experienced it and what do you think about it?
Lina Mila My experience is that friendships can definitely develop if you get along well, and that's always nice. But a certain sympathy, especially with people you shoot with, is important for productive results anyway; because you still work a bit "closer together" than perhaps in other industries. Personally, I am not specifically seeking a partnership or relationship with anyone right now. But of course, I've also met couples who either met within the industry or started working together to turn their hobby into a career.
Eronite In a partnership, people place the ideal on a wide variety of characteristics. Some put appearances first. To the other, physical advantages, such as a horny figure, a particularly appealing body part or the size itself are an important criterion. Each person has his own dream world and imagines how the sex and cohabitation with the other person could be. The sexual orientation of each, especially popular orientations in sexual terms, are crucial considerations there. What should your desired partner look like, what sexual characteristic or inclination do you prefer?
Lina Mila So I don't have a "dream image" or a picture of "Mr. Perfect" that concretely. Nobody is perfect in this world anyway, every person always has his good and bad qualities. I pay more attention to a person's character anyway. Sympathy, harmony, honesty or humour, for example, are very important to me. Of course, it is also crucial that I like the person's looks, but as far as looks are concerned, I am not set in my ways. Sexually, you should be attracted to each other, of course. And a certain sexual openness and experience should also bring the person in any case. But I think in general, such things are always difficult to name or specify beforehand; something like that just comes up. Either it fits or it doesn't.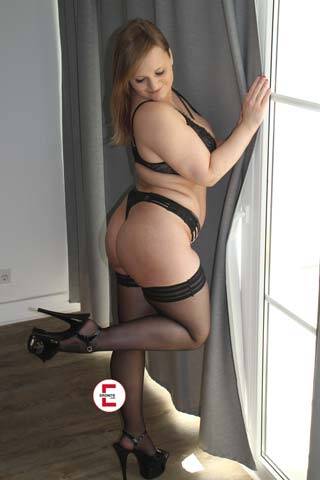 Eronite A very essential aspect of your work is certainly health. Numerous diseases and the risk of infection through physical contact deter many. On the one hand, while this fear might inspire your fans to take advantage of your offers and do the wildest things to you in their imaginations, on the other hand, it's your life and well-being that needs to be protected. Constantly changing partners require protective measures. To what extent are you taking precautions?
Lina Mila Health is my number one priority. That's why I always use condoms with shooting partners I don't know. When shooting without a condom, a full test (HIV, syphilis, gonorrhea, hepatitis C and chlamydia) for STDs is always a definite must, just as you would on a professional set. The test should then be no more than two weeks old from all the people who shoot together. Regardless of whether I shoot or not, I always get tested regularly anyway.
Eronite Even at a young age, you should think about the future. The time after that, unfortunately, comes irrevocably for everyone. No one knows how life will turn out and it is important to consider what can be done right now to ensure a certain level of security. Investing in savings, acquiring real estate, investing in stocks and professional development and qualifications are a few possibilities. I'm sure you've made plans about that, too. What do they look like and what do you favor in them?
Lina Mila First and foremost, I have set myself professional goals for the next few years in the erotic industry. Because there are still some new projects that I would like to realize. But I will not reveal too much at this point today. Of course, I also think about building up securities for a later point in time, for example in old age, in order to secure myself well. I don't think life can be planned completely at this point, because sometimes things happen differently than you had imagined. But, for example, ownership in the form of real estate is something I could see myself doing at some point.
---
Small profile of the camgirl
Stage name Lina Mila
Residence/Region Düsseldorf
Date of birth 17.04.1997
Star sign Aries
Height in cm 166
Weight in kg 67
Bra size 80 D natural
Intimate hairstyle Hollywood Cut
hobbies photography, walking, cycling, travelling, making erotic movies
Favourite films and series Inception, The Matrix, The Curious Case of Benjamin Button, And Everyday is Groundhog Day.
Favourite colour purple
I like honesty, sympathy, summer, pizza Hawaii, good humor.
I don't like that at all Lying, deceitfulness, bad temper, big spiders, brussels sprouts
---
Eronite It's worth knowing if you can help others get started with good tips. You even offer interested people to join you in action. You are the best example that a lot can be achieved in this trade through strong personal commitment, good looks and an iron will. Can you basically advise someone to try to follow in your footsteps, to emulate you and take the plunge into this business?
Lina Mila Thank you so much at this point for the lovely compliments. It is true that I also offer user turns, provided the sympathy is right. In any case, that's always a lot of fun for me. Whether I can recommend someone to enter the industry as well, I think depends on the individual person. First and foremost, the whole thing should be fun, doing it just for the money can't make you happy in the long run in my opinion. I imagine some people might be imagining this a little too easily. Even if it has to do with eroticism, it's still real work.
Maintaining various accounts, editing videos, taking photos, answering messages, arranging and keeping filming appointments are just a few of the many things that have to be accomplished and are also very time-consuming. In addition, in my opinion, one should also make a completely conscious decision for the industry and be aware that this also strongly influences one's own life. After all, erotic content of one's own is then on the Internet and the net never forgets, as is well known. A certain self-confidence, sexual openness and self-discipline, are of course also part of it. Ultimately, each person should decide for him/herself whether he/she consciously chooses this path or not.
Eronite Lina, thank you so much for doing this interview with us and giving our readers a private glimpse into your life. We are sure that you will continue to enrich the erotic industry!
User turns with Lina Mila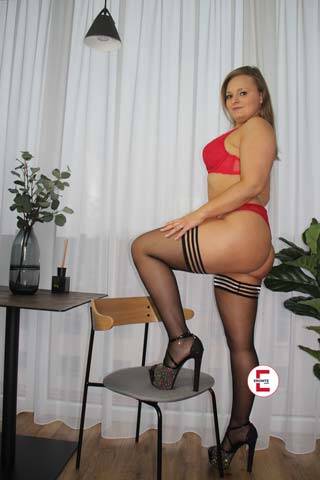 Lina Mila also likes to shoot with her fans and admirers. In doing so, she caters to their wishes and preferences. In front of the webcam, Lina Mila is erratic and spontaneous. During these sessions she gets to know her fans and especially their sexual desires. If the user is sympathetic to her, chances are good that the wishes will come true. One Sporty User Not Only Wanted To Kick With Her…
She granted one user's wish to be made to squirt by her feet in nylons. Another likes to see her in the shower, so you can see her chubby body soaped up. But she also spins other wet games to the delight of her users. In her tight jeans she lets her warm urine run, or she floods the surroundings while walking in summer. But she does not only practice this kind of water sport alone. She likes to enjoy the golden shower from a shooting partner. And LinaMila also generously distributes her bodily fluids to others. Quite openly, Lina Mila asks her fans to formulate their own ideas. She is simply a woman who also wants to expand her own sexual horizons.
Conclusion
Lina Mila is a hot chubby mouse who has already tried many types of sex and always has a lot of fun. Hopefully this love of experimentation will stay with her for a long time to come so that her fan base can enjoy many more hours with this hot girl. Her career may have just begun, but it's sure to keep going uphill!
---
You in the interview too? Certainly!
We are always looking for new interview partners who would like to present themselves to our readers. Just click here: Apply for an interview now!
So far, over 175 (amateur, fetish, porn, gogo, calendar and fitness) girls have taken their chance to draw attention to themselves in order to increase their own sales! If you don't have an amateur profile yet or if you are looking for more sites, have a look at the amateur portals we recommend where you can earn money.