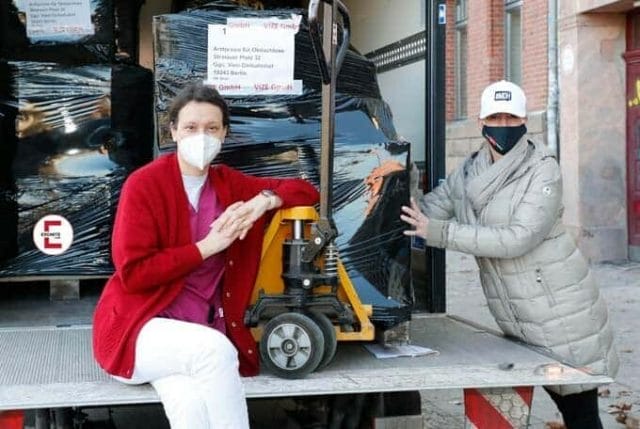 Winter dominates Germany
… while Corona continues to affect everyone's daily lives – a particularly difficult time for the homeless. To help these very people, the Amarteur portal MyDirtyHobby held a relief drive for homeless people in Berlin on Thursday.
MyDirtyHobby gave away not only socks
The online community went on a tour of Berlin and worked with Berlin organizations to distribute relief supplies to those in need. "We are pleased to be able to stand up for those who are not so fortunate in life and we are really happy to support a campaign like this," explained a spokesperson. "With our charity campaign, the aid goes directly to where it is really needed without any detours," adds as brand ambassador Schnuggie91.
The aid packages contain various urgently needed items such as sleeping mats, sleeping bags, gloves or thick socks, but also a torch and 4-way tickets for the BVG. MyDirtyHobby (MDH) celebrated its 15th anniversary last year, but had to skip the big party.
However, this is then to be made up for in 2021. Ideally also in Berlin, because every year in October the amateur community comes to the erotic fair VENUS in the city and presents itself there extensively and with hundreds of girls to the numerous German fans.
Texas Patti shows a heart too
The donations of MyDirtyHobby line up with charitable actions, as they also put on the legs of one or the other porn star. For example, German porn export Texas Patti has been giving Christmas gifts to homeless people in the Los Angeles neighborhood [Eronite reported].
We believe that everyone who has can also give. Due to many factors there are people who have to live on the street. The elderly and the sick, who can hardly provide for themselves under their own steam, are particularly hard hit. We like the fact that in the erotic industry portal operators and performers step into the breach for those who are not or no longer on the sunny side of life. Chapeau!