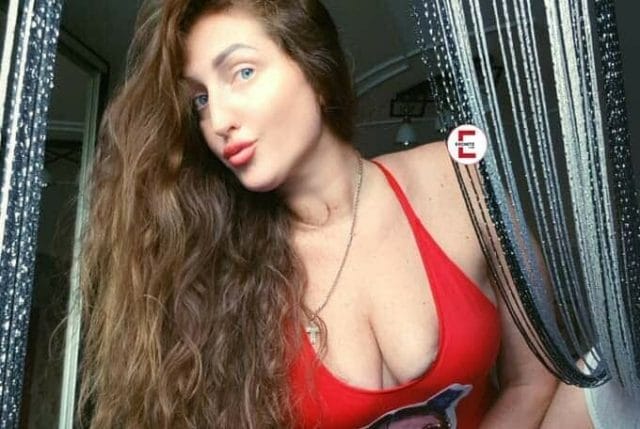 LisaLinda has only kissed women
A full-bosomed woman from Saxony – just the way LisaLinda looks, one imagines a young woman from the easternmost free state. And even if the insatiable girl doesn't mince her words when it comes to sex and hardly misses any opportunity, her erotic wealth of experience is missing something. A threesome. Whether with two men or another woman, Camgirl Lisa Linda does not care. Only horny it must be and the sparks must spark. Then she puts down her inhibitions and gives herself completely to her desire. We had the girl from Leipzig in the interview.
---
Eronite empfiehlt dir diese XXX Videos, Livecams & privaten Kontakte:
---
She had to overcome her fear first
Eronite – The erotic magazine What do you like most about your work before the cam?
Camgirl LisaLinda What I like most is the satisfaction of my fans. If I see that they liked it, I feel good too :)
Eronite If you could change something in your job, what would it be?
LisaLinda There's actually not much I would like to change about my job. I would like to see everyone accept my job as a normal job!
Eronite What would you be doing today, if you had not decided for Webcamsex?
LisaLinda Before I worked as a camgirl, I was sales manager and store administrator in a Nike shop.
Eronite What were your first steps? How did you come to webcam sex?
LisaLinda My first steps were to overcome my fear I was a little afraid to show so much of myself and let other people into my privacy. But the way I see it now, it was one of my best decisions I love my job:)
Eronite Do you have friends in your private environment who are also active before the cam? Would you recommend the work to others or rather advise against it?
LisaLinda Yes, I have a few friends like AnjaAmelia who also work as models. I would recommend it for others at any time. If you like showing yourself for others. I love to have a free schedule and be my own boss.
Have there ever been declarations of love from fans?
Eronite What advice would you give to someone who is just starting out as a webcam model?
LisaLinda It is very important that you can talk well and a lot. Depending on which portal you work on, then of course in different languages.
Eronite Do you prefer to have new users every day or are you happy if you see the same person more often in the chat? Do you have regular customers who visit you regularly?
LisaLinda I am always happy when I read the names of my regular users in the chat, because I already know what they like, but they also know what I like. But also about new users I am always happy!
Eronite Have you ever received declarations of love from users or even had experience with stalkers?
LisaLinda Until now I never had a bad experience with users in real life.
Small profile
artist name LisaLinda
Locality/region Leipzig
date of birth 9 June 1984
Sign of asterisk twins
body height in cm 174
weight in kg 79
bra size 85 B
I am intimately shaved Hollywood Cut (complete)
hobbies knitting, reading, painting, sports
favourite movie or series P.S.: I Love you
favourite colour pink, purple, black
Eronite Has a user on the street ever recognized you? How do you react in such situations?
LisaLinda Many users are probably shy and do not dare to approach me in normal life.
LisaLinda loves her anal plug
Eronite Do you also do user meetings? How did you find it?
LisaLinda No. I love to show everything in front of the camera, but meeting with all the people who want something from me is too much.
Eronite How would you describe the feeling of an orgasm?
LisaLinda Oh, this is an incredible feeling, this is a complete satisfaction of soul and body.
Eronite What is your favorite sex toy?
LisaLinda I love my vibrator and anal plug.
Eronite What experiences have you had with same-sex sex so far?
LisaLinda Until now I only kissed with other women. But hopefully there will be more soon!
Eronite How often do you need sex?
LisaLinda Not less than three to four times a week. I must say, I'm a bit of a sex addict. Actually, I need a man who can satisfy me three or four times a day.
Eronite What sexual experience do you still dream of?
LisaLinda I would very much like a threesome. No matter whether MMF or FFM.
Eronite Anything else you want to tell us?
LisaLinda All right! Thank you for this interview, it was a lot of fun. Let us live the eroticism and not just dream the sex!
---
The first part of the interview is available from Micha Intim: www.micha-intim.com