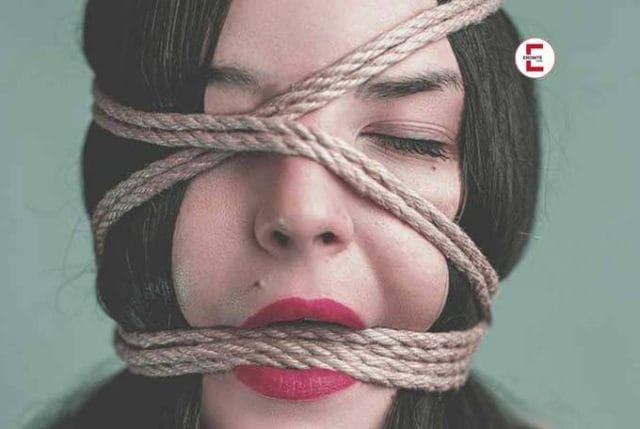 Celebrate your fetish in Munich
This year, it's finally time to do it again. In early summer, the Bavarian capital Munich will host BoundCon 2022. The International Fetish Convention has been held regularly since 2004 and is one of the biggest events in the scene.
Some key data for BoundCon 2022
The fair will be held at the Zenith Halle in Munich's Freimann district. The hall is equipped with state-of-the-art event technology and offers space for exhibitors, artists and visitors on an area of approx. 5,000 square meters. The exhibition hall at Lilienthalallee 29, 80939 Munich, is easily accessible by public transport. There is also plenty of parking.

BoundCon 2022 will take place on the following days:
Friday, June 10, 2022 Opening: 2 pm – midnight
Saturday, June 11: 12 a.m. – 11 p.m., followed by the after-show party "Sub Rosa Dictum" at the Kesselhaus
Sunday, June 12 Final: 12 – 18 pm
There are two types of tickets: normal and VIP tickets. Prices for normal tickets per person:
Day ticket for Friday or Saturday: 25 euros each
Day ticket for Sunday: 12,50 Euro
Ticket for all 3 days: 55 Euro
Prices for VIP tickets per person:
Friday: 50 Euro
Saturday: 60 euros
Sunday: 40 euros
The VIP ticket provides access to the elevated VIP area. From there you have an unobstructed view of the Main Stage. In the VIP area there are also numerous gastronomic offers, also for vegans and vegetarians.
For beginners and advanced users alike
The International Fetish Convention BoundCon 2022 would not be what it is without a series of workshops that will take place during the three days. The workshops are suitable for beginners and advanced students. They provide a great opportunity to expand knowledge of bondage and other aspects of BDSM and to acquire or practice practical skills. Several workshops will take place on each day of BoundCon 2022. Each lasts two hours. Per pair the ticket costs 70 euros. Participation is only possible after prior (timely) registration.
Due to the large number of visitors, it is advisable to order tickets in good time, as the number of visitors is limited.
Why is the International Fetish Convention so popular?
Because during the three days of the event there is a very special atmosphere. There are many reasons for this. The convention is a gathering of curious visitors, experts, one might even say artists, from different areas of the BDSM scene and manufacturers as well as dealers of sex toys and of course BDSM special equipment.
Read also: The basics of hitting – Here's what you have to watch out for
All this results in the colorful and unique mix of audience and professionals that you can probably experience again at BoundCon 2022. The scene with its different areas is well networked. People know each other from forums and discussions. Almost always, the encounters take place online, at best in a live chat or video call. There is a lack of face-to-face encounters and getting to know each other in the real world.
Here you are among like-minded people and your peers
This is exactly what the International Fetish Convention BoundCon 2022 offers. Finally, you can meet the Rope Master you've had heated discussions with in person and ask him his opinion on a problem, or see a sexy Rope Bunny and be captivated by her, not the other way around. In addition, visitors and exhibitors or artists at BoundCon 2022 will meet in a friendly and open manner. You are among your own kind, you know and understand each other. There is no need to explain or even hide his passion.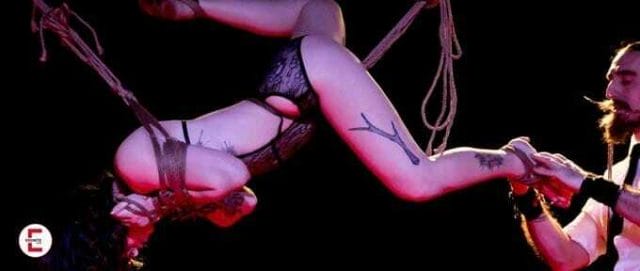 Many visitors are virtually enchanted by the magical atmosphere of BoundCon 2022. In previous years, visitors were very enthusiastic and regularly came to the annual event whenever they could.
In addition to the countless opportunities to get to know each other and possibly even make friends and personal connections, there is also a first-class entertainment program. International stars of the bondage scene perform on 5 stages and show unique hardcore rope action. The program is complemented by rousing stage shows. Of course, the popular and funny Escape Challenge may not be missing.
What are the special features of the International Fetish Convention?
From the wide range of events, here are 3 highlights that will help make a visit to BoundCon 2022 worthwhile.
Workshops
A total of 8 workshops will take place during the convention, three each on Friday and Saturday and 2 on Sunday. This involves a wide variety of topics, for example:
All about bondage for parties
Punching and Painplay
Beginners and taster workshop on the subject of bondage
Floorwork & Suspensions – Advanced Bondage
Participants of the workshops must bring suitable materials ( for example Rope).
The Aftershow Party
The legendary aftershow party of BoundCon 2022 will take place at Club Kesselhaus, very close to the exhibition area on Saturday, June 11. Admission is from 10 pm. First-class DJs will provide hot sounds on two floors. There is something for every taste. As always, the atmosphere in the Kesselhaus and the Kohlenbunker will be great because people know and understand each other.
Read also: The BoundCon in Munich 2018 – a summary
Tickets for the party cost 65 euros and can be ordered online. Interested parties should not wait too long, however, because experience shows that they sell out quickly. By the way, tickets purchased in 2020 and 2021 remain valid.
Sunday – Bargain Day
When the International Fetish Convention ends on Sunday, it traditionally becomes a meeting place for bargain hunters. At BoundCon 2022 many exhibitors will show bondage items. Sex Toys and Fetish Clothing. Since they don't want to take the products back, this is an excellent opportunity to purchase high-quality items for their own playroom.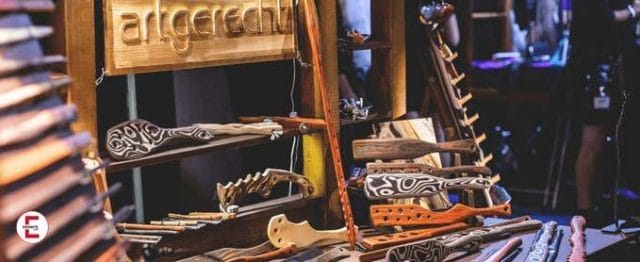 For example, how about a skin-tight catsuit for the dominatrix or a new whip for the master? Maybe even bigger BDSM toys like a pillory or a St. Andrew's cross? The majority of the pieces are unique and handmade. This usually makes them very expensive. The International Fetish Convention BoundCon 2022 offers a unique opportunity to purchase such products at a bargain price.
The BoundCon 2022 – Three unforgettable days
During the three-day event, visitors will have the opportunity to immerse themselves in the world of BDSM. There will be a spectacular entertainment program, workshops and many new products from the fields of BDSM and fetish. A good gastronomic offer is provided.
The International Fetish Convention enchants with its unique atmosphere. For three days you can immerse yourself in the world of lust and passion and discuss even with strangers as with good friends. Anyone who has experienced this once will certainly be happy to come back next time.