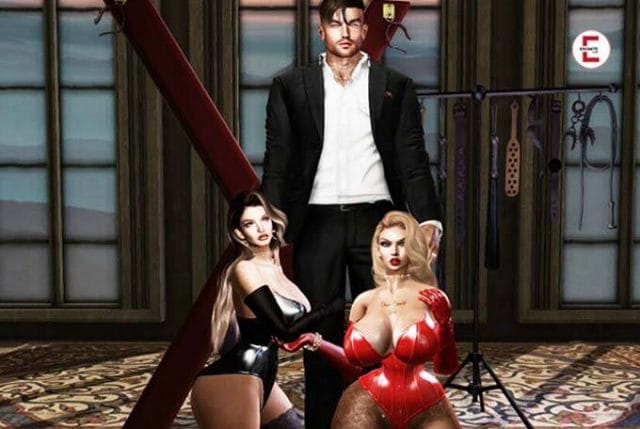 Are there similarities between BDSMers and swingers?
Can BDSMers and swingers be reconciled? Finally, the preferences and practices differ to a large extent, although there are also similarities. However, the individual ideas of both often go in completely different directions. While some SMers can't even imagine swinging, for others it's perfectly fine now and then. Some even lead a double life. But what are the actual differences and similarities?
---
Eronite empfiehlt dir diese XXX Videos, Livecams & privaten Kontakte:
---
The hunt for the next orgasm
Whether BDSMers and swingers can have erotic experiences together? Let's start with the fact that the inclinations of both differ. Many BDSMers claim that they cannot realize their inclinations and preferences in a swingers club. For them, togetherness is much more important. You do not want any distractions. In addition, BDSM practices require a high level of trust. This is somewhat different for swingers and does not take a high priority. Therefore, it is often difficult to reconcile BDSMers and swingers. The former would never give themselves to a stranger. Nevertheless, combinations are of course possible. It depends on the eye of the beholder.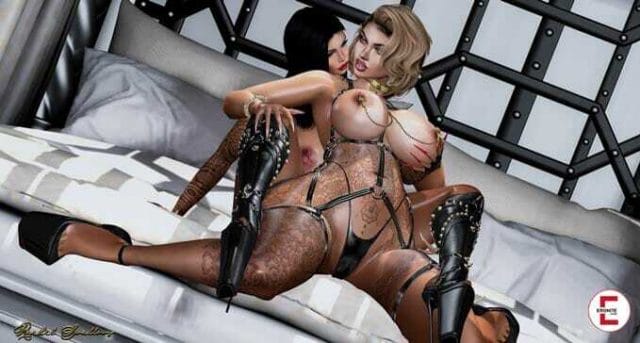 When a submissive woman has to do certain tasks for her master, it falls into the BDSM, but also into the swinger realm. The condition is that it should have sex with other partners as a task. So followers of BDSM and swingers can sometimes be reconciled after all. Then again, there are people who feel they belong to S&M who would never enter a swingers club because it doesn't match their ideas. In the end, everyone does what they feel comfortable with. The preferences of BDSMers and swingers may well overlap.
Multifaceted practices in both directions
On the other hand, there are swingers who occasionally take a detour into the BDSM realm, meeting with other couples to swap slave girls. Going to a swingers club would not occur to them for this. BDSMers and swingers come together when they have common interests. Then again there are the BDSMers who are very intolerant about swinging together and don't like it when it mixes. For them, their inclinations go very deep, they even get in touch with their own soul. While swinging is all very loose and cross-dressing, practicing BDSM is very intimate.
Swinging, on the other hand, is about having sex with as many others as possible; there is less depth. In principle, swingers are not interested in the respective partners. When it gets down to business, many others watch and basically pay little respect to the players. BDSM, on the other hand, is very much about respect; swingers are all about horniness. Nevertheless, BDSMers and swingers are compatible because some interests overlap. By the way, there are also swingers clubs for BDSMers or in conventional swingers clubs extra rooms for them.
That is why it is not always about the pure act
Of course, BDSMers also have sex with each other, but he is not necessarily one of them. If they have it, it is important for many to be alone during this time. It does not matter where they are located. Nevertheless, some BDSMers believe that a strict separation of the two does not have to be. Also, there are BDSMers who avoid swingers clubs when they act out their inclinations. Their experience is that people without these preferences have no understanding. They would visit a swingers club only to have conventional sex, everything else is left out there.
When it comes to BDSMers and swingers, swingers believe that BDSMers think their practices are clearly superior to conventional sex, but most are wrong. After all, you can imagine that people with other inclinations feel the same fun. Swingers clubs, where there are rooms for BDSMers, can often even be locked. This allows users to be there for themselves and remain undisturbed. The rooms are furnished with trestles, cages, gynecological chair, hanging points, couches or devices for bondage.
Thus, the preferences can also be lived out in the swingers club. Master and slave, mistress and slave, everything is possible in such swingers clubs without being watched by conventional swingers. Of course there are swingers who show respect to every BDSMer in the club and only talk to them when they are done. They show interest and ask what devices or instruments they use or how it feels to live out these – for some still extreme – inclinations. Many want to know how BDSMers notice that they are attracted to these practices.
When BDSMers and swingers are in a club, they can take advantage of this to get together within the framework of their preferences. For example, the master can order his slave to satisfy the other guests. It does not matter whether they are men or women. Harmony between directions is possible.
BDSMers and swingers – what are the overlaps?
BDSMers and swingers definitely have overlaps in their practices. There is slave exchange, foreign use, wifesharing, o-nights, sex with several men or women and much more that occurs in BDSM and swinging. Sometimes play parties are held in regular swingers clubs, where mainly BDSMers meet to perform their practices. There will hardly appear a conventional swinger. There is rather no depth to it. Many BDSM devotees find this only when they are alone among their peers. The sex practices of swingers do not arouse their interest. They can't imagine relating to each other in this way and prefer to meet in a position of power imbalance.
Basically, it can be said that both can exist in parallel. There are BDSMers who go to a swingers club when they feel the need for it and live out their BDSM inclinations privately, because then they would never go to a club. Here the belief "what is allowed is what pleases" also applies to BDSMers and swingers. If both groups treat each other with respect and are tolerant of the other, BDSMers and swingers can be reconciled.
When both sides meet in the club
According to the experience of BDSMers and swingers, swingers usually tolerate them if there are premises for them in a club as well. You know where the BDSM rooms are located. If they are curious about the practices, they go there to watch. If they are not interested, they simply avoid the rooms.
Read also:
– Do Dominas privately also like cuddle sex or only the hard number?
– What can be embarrassing for you in a swingers club?
– Frivolous erotic travel: When swingers go on vacation
– Recognize like-minded people by the international swinger symbol
– Guide for swingers beginners: The first time in a swingers club
During the game, BDSMers who put their heart and soul into it don't even convey the qualities that ignorant people assume are behind it. Rather, they radiate deep feelings and love in the process. Swinging is not about love.
However, even in BDSM it is possible that the practices are performed with little enthusiasm. Especially in the swingers clubs. This can happen at any time. Those who want to avoid this should continue to keep to themselves privately.
BDSMers and swingers – what else distinguishes them from each other
When it comes to eroticism, safety is always in demand. This is even more true for BDSMers, as their practices are different from the conventional ones. Things inevitably get tougher, so safety is even more important here. That's why BDSMers talk intensively about everything that can happen before the actual event. But they also talk about what is absolutely taboo. For example, a safeword is agreed upon when certain limits are exceeded. This means the end of the game.
With swingers, there are usually no such long conversations before you get down to business. After a short warm-up phase, they just get going. There is no such thing as a stop word with them either.
In conclusion, the inclinations, practices and types of play among BDSMers are simply deeper and more intense. There is much more emotion involved than with swingers, who are only interested in sex and satisfying their own lust. It is also common for swinger couples to leave the club together when one of them has fulfilled their needs, even if the other has not. In BDSM, the needs of all participants are always included in the game.
---
First published in my-kink magazine, issue 90