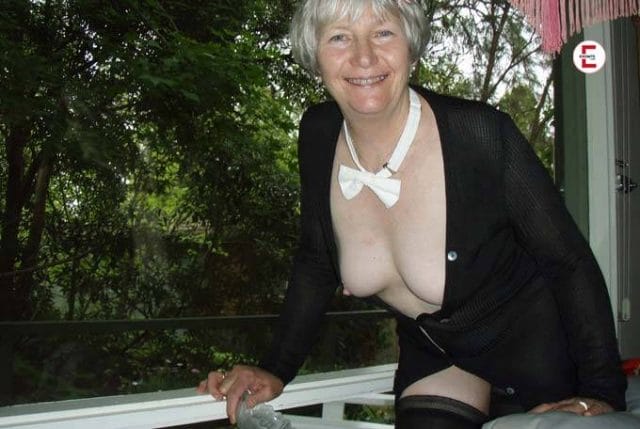 How's sex going in old age?
This question is not directed at people in a relationship. Old couples often still have fulfilling sex. Perhaps not as frequently and certainly not as violently as in younger years. But they can at least act out sexually. But what about sex in old age among the millions of singles in Germany?
---
Eronite empfiehlt dir diese XXX Videos, Livecams & privaten Kontakte:
---
Is sex harder to get when a man or woman has more than six decades under their belt? Certainly, young people imagine that at some point it will be completely over with fucking – maybe from the mid-40s. However, it is quite different: as far as desire and craving are concerned, a person's age hardly matters. Who hasn't watched kinky granny porn where old women get frisky or get watched having solo sex? There everyone can see how much juice is in mature pussy.
Stakeholders have their say
Eronite asked two old people if it is difficult to get sex in old age. Mind you, sex without obligation and without commitment. And not for a fee either. Just sex, because you like each other and find hot. Dietrich is 79 and lives in a big city, while 75-year-old Gesine lives in a seaside resort on the Baltic Sea.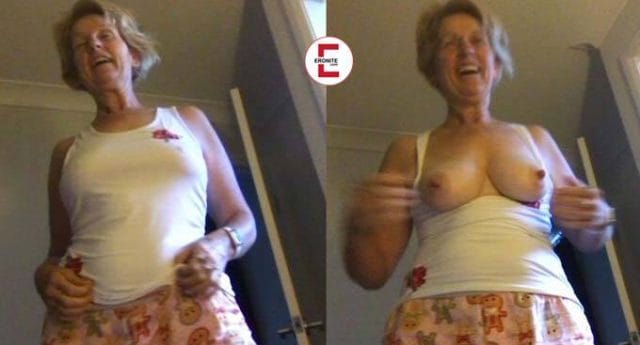 The slim and well-groomed Dietrich used to be a wholesale merchant and has been married twice. He has four children and six grandchildren, all of whom live abroad. After his second divorce Dietrich often went to the whorehouse. Today, money is too good for that. Nevertheless, he does not feel sexually underserved in any way. Here is his statement:
In our apartment building live many old people, especially women. As one of the few men who are still in good physical shape, I really pack a punch with my female neighbors. But I have to be careful so that jealousy doesn't break out among them. They all gossip among themselves and find out when I've had something with someone. So I see to it that I make acquaintances elsewhere, for example at senior citizens' afternoons or at the swimming pool.
There are many lonely hearts, also common among women in their mid-50s and up. They often look great and make me really hot. My experience is that many women are quite happy to be single, but now and then need something to cuddle and for bed. I still stand my ground and am not afraid of sex in old age. However, I never fool the women, but show that I'm only about fucking, because of me also about extensive oral sex. That's what they're all into. Often they smile a little teasingly, as if to say: Yes, you men, you always want just one thing. That's how it is, at least with me, and I still get it. Actually, as often as I want.
An old woman unpacks
The chubby Gesine with the blond dyed hair doesn't look like a granny, but you can see her age on her face. When asked if sex is harder to come by in old age, she notes:
Honestly, until I was in my early 60s, I got sexual offers all the time. Sometimes I was already sick of the eternal pick-up line. I was always unmarried and at times treated like fair game. I'm a businesswoman, I don't have a chip on my shoulder and I can fight back.

Read also:
– How does sex with older ladies actually feel?
– Incest sex story: Horny fuck with my grandma
– Omasex – That's why men like old women
– Confession: Sex with fat woman who could be my grandma
– Why do older women choose younger lovers?
Have men changed these days? Sometimes it feels like that, I feel much less desired than before. Sure, old men rarely seek adventure with women over 70. I've always been more interested in the young guys anyway. Every now and then there is a sex experience with a man around 50. I continue to rent apartments, and in this context now and then really good sex in old age arises. But these are mostly coincidences and spontaneous encounters.
In the past, I often had affairs with married men. That is no longer an option today. I don't want to look at online portals either. Because I must admit that I am afraid of a rebuff. Since I prefer to stay for myself and get it myself when it tingles between my thighs. Finally, there is Hanne, a good friend.
I recommend eroticism among women to other mature ladies and young-at-heart grannies as well: every now and then some good lesbian sex is good for body and soul. Hanne and I had to overcome ourselves first, but with a lot of imagination and tangible dirty talk we get along well and each at least once to climax.
Non-committal sex in old age – why not?
Dietrich and Gesine are good examples that people can remain sexually active even over 70. Anyone who is not ashamed of his aged body should fuck as often as he or she can and likes. Not for nothing it is said that seniors score with experience, courage and empathy instead of youth.