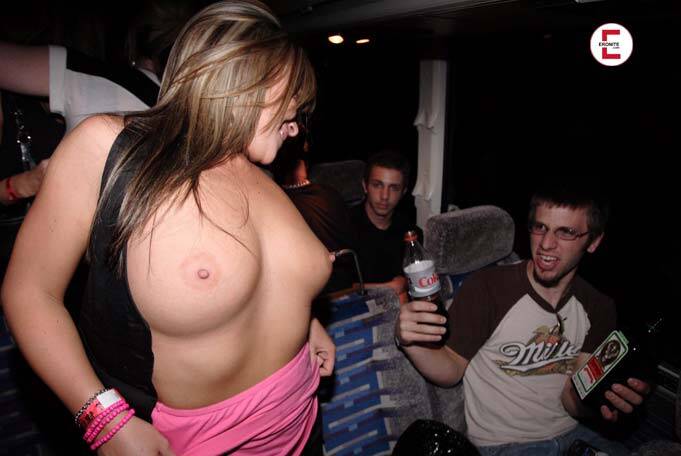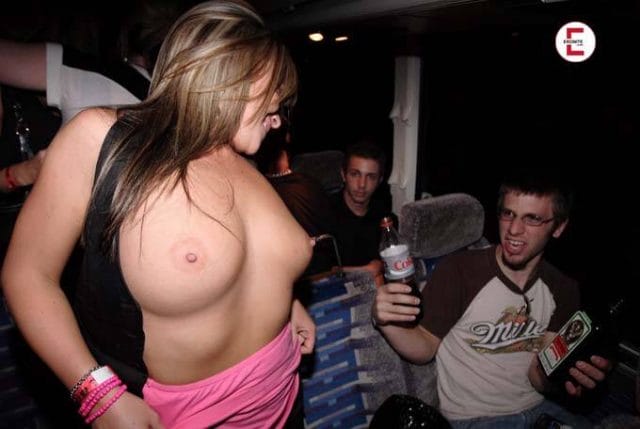 A truly unforgettable night
Marina is 20 years old when she meets her crush in person for the first time. He is the lead singer of a famous band and the idol of millions of girls and women. For Marina a dream comes true: she actually has sex with a rock star!
The after-show party was in full swing – a friend who worked at the record company had taken me to the hip club. "Closed society," and whoever was hanging around. There was a lot of partying with great music and rich drinks. But all of us girls were really just waiting for the band to finally show up to party with us.
Have sex with a rock star once in a lifetime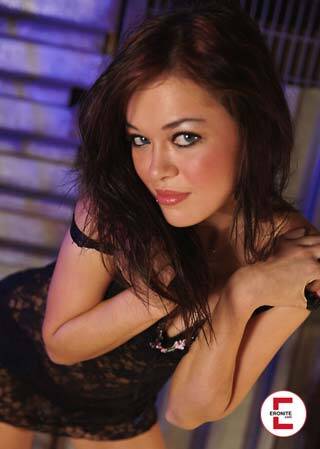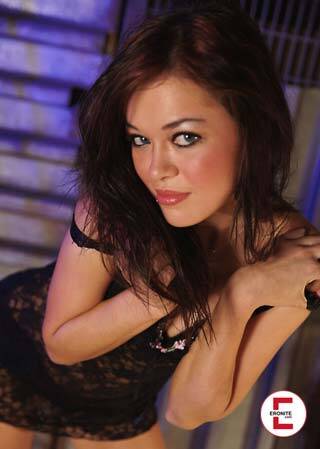 Finally the time had come: freshly showered and changed, the five band members appeared, accompanied by security, the organizer team and some VIPs. My gaze lingered on Greg, the blond lead singer: Once in a lifetime sex with a rock star, then it absolutely had to be him. I felt for a few seconds as if he had noticed me. I wore my long hair loose, skintight black leather pants and a skimpy pink tank top. I had renounced a bra, but put on high heels to celebrate the day.
I watched the five musicians and their accompaniment taking their seats in an alcove. Champagne buckets were brought, but also various cocktails. It didn't escape my notice that Greg didn't drink as quickly as his colleagues, nor did he appear coked up. And again I felt as if our eyes met, which was hard to see in the semi-darkness of the club. But lustful feelings flowed through me and I felt my nipples erect. Sex with a rock star? All of a sudden, this no longer seemed to be a utopia.
Read also: Erotic story – Birds of a feather with rocker chick
How great he looked in his dark gray Miller shirt with blue jeans and stylish boots. Greg was not very tall and was more delicately built than overly muscular. Sex with this rock star had to be an experience like in heaven. His hands looked so sensitive, his eyes (I knew they were green!) so alert and tender at the same time. Was he a dreamer? Maybe that too, sometimes.
I stood glued to a pillar with my drink in hand, keeping an eye on the scene in the alcove. I was trying hard to look casual, but secretly I kept thinking about my dream of having sex with this rock star.
My dream became reality
Suddenly someone touched my arm, not intrusively, but noticeably. A guy spoke to me in English and asked me my name. Then he said that Greg would like to meet me and buy me a drink. As if pulled by a thread, I followed the guy who introduced himself as David. Greg stood up, offered me a seat on the couch next to him, and eyed me unabashedly. I got wet right away as he looked me in the eyes, on the lips and on the tits. He smiled and said that I was beautiful and sexy. My goal of having sex with this rock star seemed to be getting closer and closer.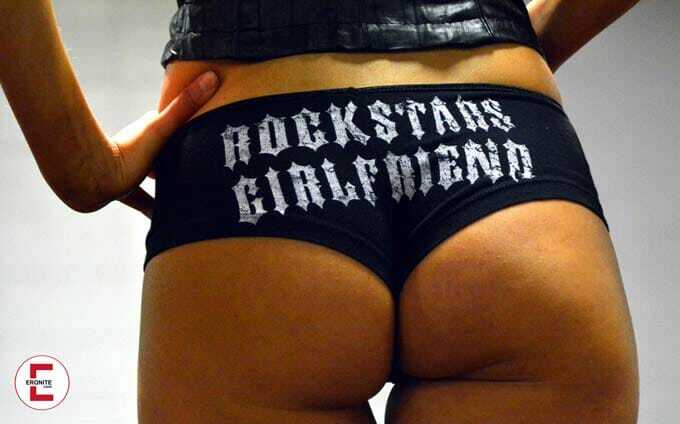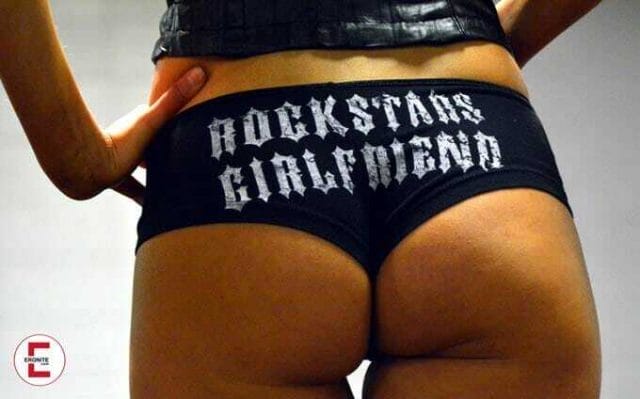 We talked a bit of trivial stuff with each other, but between us the air burned clearly noticeable. Sex was what the rock star wanted – I understood that much about men long ago. My tense nerves threatened to snap if I wasn't allowed to touch Greg soon. I felt his fingers on my shoulder and in my neck, he stroked my lips. "I'm crazy about your beautiful mouth," he whispered in my ear. "I hope you're shaved." I nodded my head, yes, I was wearing a Hollywood Cut.
Read also: Hot Erotic Story – Rock Meets Erotic Part 1
Not half an hour passed and Greg asked me to accompany him to the hotel. I agreed immediately, but we had to leave the club separately. So I still had time to change, for him I wanted to wear a mini dress. When I came out, he was already sitting in a luxury limousine with a chauffeur.
We drank a glass of champagne and kissed during the ride. If sex with this rock star was half as exciting as our first kiss, I could be called an overjoyed groupie. After all, I had been crushing on Greg for five years and kept imagining sex with this rock star.
Was I acting like a teenybopper with a crush?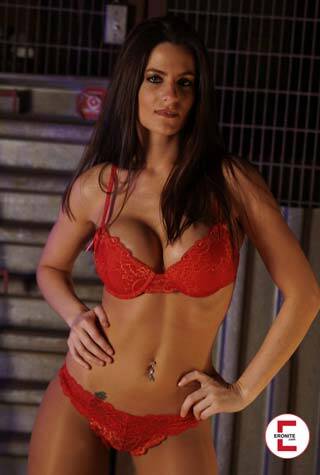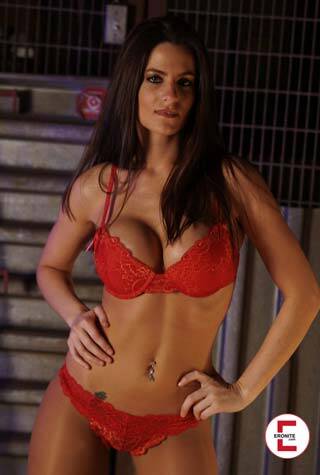 What can I say? We ended up in an expensively appointed suite on the 14th floor with a panoramic view of the city. Greg plopped down on the king-size bed and pulled me to him. I sat down on his lap and felt his erection. He could certainly tell that I was totally into having sex with a rock star – and with him. I just hoped not to look like a teenager with a hopeless crush, but like a self-determined young woman.
Soon my little dress landed somewhere on the carpet, and he unzipped my pants. I wore a red lace set, bra and panties under my black mini dress. In addition, he gave me socks to put on during sex. I thought it was strange, but I was okay with it. Then wanted to see my shaved pubic and obviously enjoyed the sight. Then I was lying on my back and his face was between my thighs. The much longed-for sex with my rock star took its course. His tongue was quick, his voice hoarse with desire. And then it happened: Greg gave me a mind-blowing oral orgasm. He tugged my pants off, maneuvered me into the doggie position and penetrated me. I could hardly believe it: The sex with this rock star really took place, he gave it to me from behind. My feeling of happiness knew no bounds.
But that's not all. After Greg came, he finally wanted a blowjob from me. I did it with full body effort, sucked his cock by all the rules of art, because he should keep me in the best memory. That I would never forget him and the hot sex with my rock star in my life, I already knew then.
After a good two hours, I staggered out of the hotel and was driven home in style by Greg's chauffeur. When I was in bed, I had to make it for myself again. My horniness just would not subside. Even in the coming days I was still totally horny. How often I have thought about the horny sex with this rock star since then, I don't know.