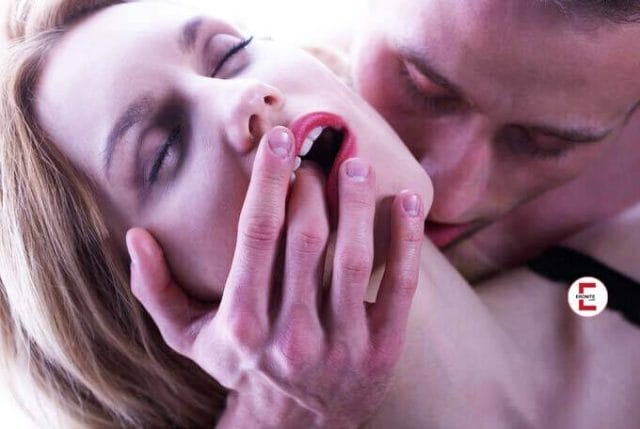 The moaning is underestimated
Pleasure Brand launches new products Pow and Ghost and calls men to louder pleasure
Masturbation and self-love should be fun and pleasurable in the first place. Most often, this manifests itself in the form of moans and sounds. However, a new global study1 by pleasure brand Arcwave shows that two out of five men2 (40 percent) make little to no moans while masturbating. Women, on the other hand, are more open and moan more than men, which often increases the pleasure. To encourage men to get louder, the sex toy manufacturer launches two new strokers – Pow and Ghost.
---
Eronite empfiehlt dir diese XXX Videos, Livecams & privaten Kontakte:
---
Loud (self) love
Masturbation is all about pleasure, and the Arcwave study found that moaning can increase pleasure even more. When asked why men moan during masturbation, the most common responses were "because I enjoy it" (91 percent), "to make the orgasms more intense" (74 percent), and "to be closer to myself" (65 percent). However, only 60 percent of men report moaning during masturbation. This means that 40 percent of men could feel more intense orgasms if they moaned more.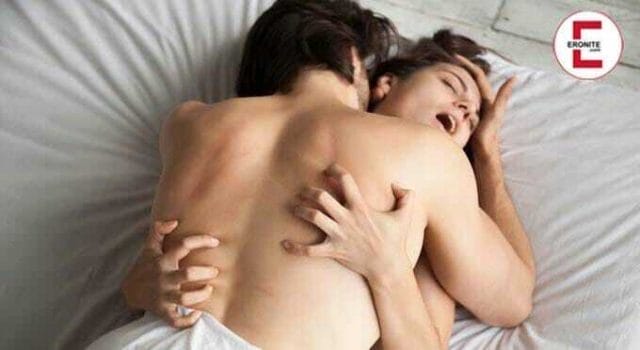 Arcwave expert and urologist Volker Wittkamp explains: "Moaning is silver, talking is gold and silence is also perfectly fine. In part, men suppress their sounds during sex because they might be embarrassed. Moaning can actually relax or increase tension. Generally, it is used for wordless communication during sex. Sometimes loud, sometimes breathed, moaning can accompany sex like a good movie score. But be careful, these sounds can also be a lie. No one should be forced to do this, but no one should be embarrassed either. Men, however, often don't realize this until they get older, which is then associated with better self-esteem."
There are several reasons why men don't moan during masturbation; one in two men (55 percent) are afraid of being heard by someone when they moan. Forty percent said they feel too self-conscious, and a third (33 percent) simply find it embarrassing and uncomfortable. When asked what might help them moan more while masturbating, "using a sex toy" was the most common response. "I can only encourage men to let go of these insecurities and perhaps use the next masturbation to allow natural moaning," recommends Volker Wittkamp.
Moaning as a communication tool
The study also looked at moaning during sex and found that loud moaning in the bedroom can enhance the experience for both parties. Men moan during sex mainly to let their partner know how much they enjoy it. But increasing one's own arousal and that of one's partner were also among the five most frequent responses. Although there are many good reasons to moan more during sex, many men are apparently unaware of the benefits. While 82 percent of women say that their partner's moaning increases their arousal, only 65 percent of men are aware of this fact.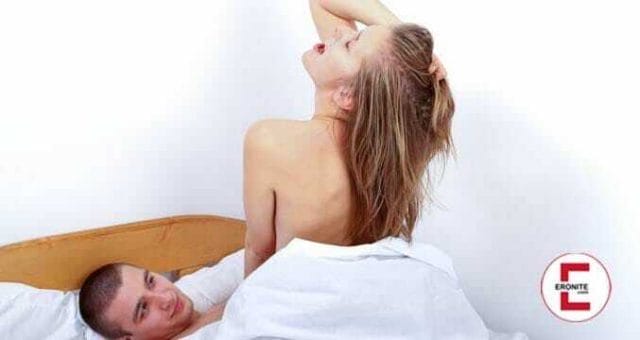 Moaning can increase pleasure not only during sex, but also during masturbation. That's why Arcwave calls on men to give free "sound" to their desire. Since using a sex toy was the most common answer men gave when asked what would make them moan during masturbation, trying out a Ghost or Pow makes perfect sense.
Moaning-Gap
Interestingly, the Arcwave study found that there is a bit of a "gender moaning gap" with 78 percent of women moaning during masturbation and 95 percent moaning during sex. In comparison, only 60 percent of men moan during masturbation and 85 percent during sex. And this despite the fact that men masturbate more often than women. According to a global survey conducted in May 2022, men masturbate an average of 145 times per year, nearly twice as often as women (76).3
Arcwave's mission is to improve the sexual experience for men and break the taboos around male pleasure. The brand's two new products – Pow and Ghost – are simple and intuitive companions when it comes to sexual pleasure. Pow is a manual stroker that can elicit a moan or two with suction stimulation. For those who like it even more discreet and simple, the reversible pocket stroker Ghost is a great option to increase the pleasure of each masturbation session and make the voice louder.
About Pow
Arcwave Pow is a premium manual stroker with smart and elegant design. The special feature of this sex toy is the suction stimulation, which does not require any electrical assistance. During use, all you have to do is place a finger on the valve. The air inside the toy can not be released and the resulting air pressure thus enhances the popular "suction feeling" and provides more pleasure.
The clever helix structure inside Pow facilitates the cleaning of the toy. Due to the special material – Arcwave's patented CleanTech silicone – the stroker feels velvety-soft and is also durable. Special ventilation openings protect the toy when not in use and allow better ventilation for fast and hygienic drying.
About Ghost
It may look like a normal pocket stroker, but its innovative features are surprising. Ghost can be turned inside out to reveal a differently textured surface. This allows users to choose between two different stimulation modes and switch between them again and again.

Read also:
– Moaning during sex- Pretty horny or rather annoying?
– You don't talk about sexuality?
– The Arcwave Ion, Masturbator with Pleasure Air Technology
– Masturbator on the go: the Easy Rider for men in test
– World's first masturbation advice hotline for men
The handy shape and compact size of the stroker make it incredibly easy to use and provide a perfect grip. In addition, the slim design as well as the accompanying case allows for easy and discreet storage. In addition, Ghost is very different from other comparable products on the market in one respect: the durable CleanTech silicone allows the stroker to be reused frequently.
---
1 The global study included 1,038 sex toy users from Lovehoney Group's MasturbaTeam, split into 57% men and 43% women. The participants came from Germany, the USA, Great Britain, Canada and France.
2 This text refers to "men" and "women". This refers to people who identify as such and not to biological sex.
3 The representative survey was conducted in May 2022 in collaboration with Lucid. 22,315 men and women from 15 countries (Australia, Austria, Canada, China, France, Germany, Hong Kong, Italy, Japan, New Zealand, Singapore, Spain, Switzerland, United Kingdom, United States) participated. Further results on request.