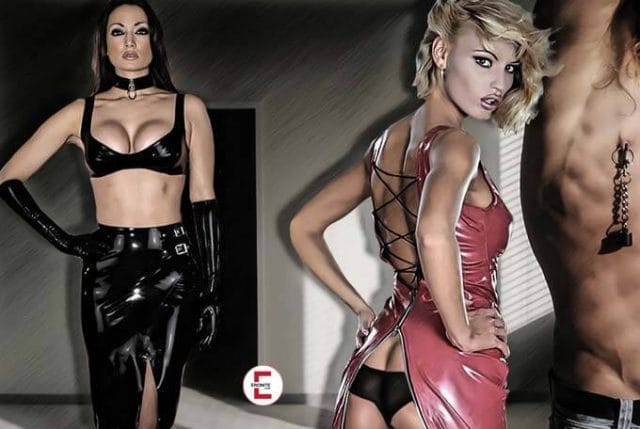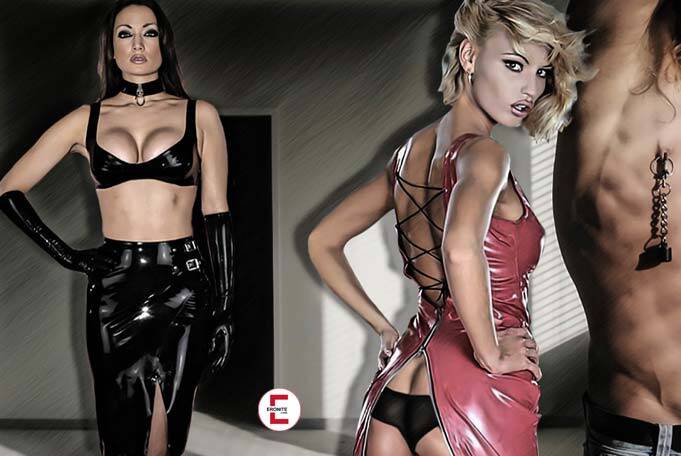 Why go to a dominatrix?
On the Internet there are many porn movies about dominatrix and slave education to see. It shows how a dominatrix, usually dressed in leather or latex, "educates" a slave by humiliating him and punishing him severely. For example, the sub must wear a dog mask and walk on all fours on a leash behind his mistress. If he was bad, he would be beaten and locked up. If he was good, he might get to lick his mistress's boots.
---
Eronite empfiehlt dir diese XXX Videos, Livecams & privaten Kontakte:
---
Outsiders cannot understand why men allow themselves to be humiliated like this and even pay for it. The fact that there are good reasons to go to a dominatrix is shown by the fact that the strict ladies cannot complain about a lack of customers and charge high fees for their service.
Reason 1: Your own job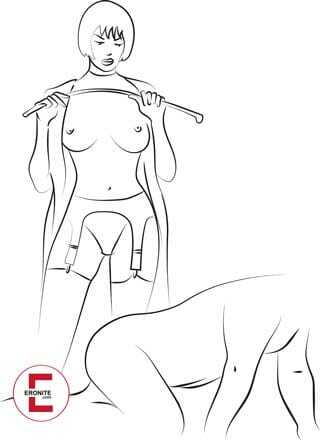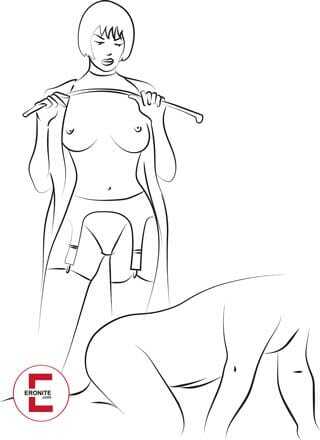 Dominas report that about 90 percent of their clients are men in high places. They are bishops, heads of large companies, high-ranking officials or politicians. Why do such powerful men pay to be humiliated? The reason is because of their jobs. Men who go to a dominatrix carry a lot of responsibility in real life and are in the public eye. This forces them to wear a mask. They can't afford to show their true colors.
Just imagine what would happen if a company boss went to the press, announced that he had to lay off hundreds of people and burst into tears! Such a thing would be unthinkable. People in leadership positions need to show toughness. However, this also puts them under enormous stress. They often have to make unpopular decisions and develop feelings of guilt as a result. They can get rid of them with a dominatrix by being humiliated and tortured. Strange as it may seem at first glance, many relax from the beatings and condescending treatment and draw new strength for work as a result.
2nd reason: The sexual inclination
There are indeed men who are masochistically inclined. They feel pleasure when they are tied up and tortured. With their wives or girlfriends, most of these men can not live out their passion because they have no understanding. In the long run, however, you can't suppress your sexual proclivities. You basically have no choice but to go to a dominatrix. Because this lady is specialized in the treatment of masochistic or submissive customers after all.
The dominatrix gives her client what he needs. He is yelled at and whipped and may possibly lick out his Domina's butt hole as a reward. If he was very well-behaved, he may satisfy himself at the end of the session and squirt on the high heels of his mistress. There might be few wives who would go along with something like that.
3rd reason: live out perverted fantasies
All people have more or less pronounced sexual fantasies. Most of them are pretty normal, while others are quite outlandish. That is exactly what a dominatrix is for. She does not usually make house calls, but works in a well-equipped studio. There are all sorts of devices and instruments there that are not found in the average household.
Few bedrooms have a St. Andrew's cross on the wall or a penalty rack in the corner. Men who want to try such things are at the right address with a Mistress. She masters the use of such devices in her sleep and knows exactly how to torture and humiliate men. With one's own wife, such things can only be lived out to a very limited extent. Even if she is sadistically inclined, consideration must be given to the children and to neighbors or visitors.
4th reason: the dominatrix as a trainer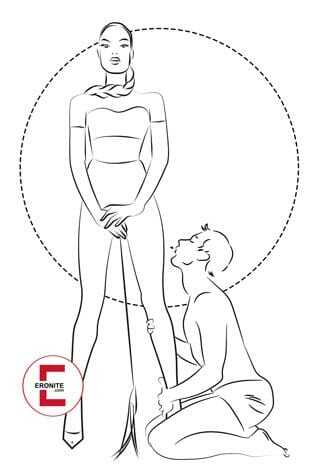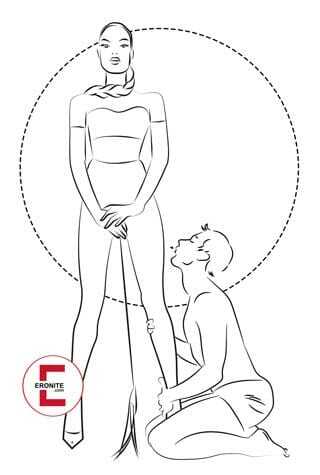 Yes, that's right. In recent years, BDSM is becoming more and more popular. In the past, sadistic and masochistic practices were considered perverted and kinky, but today they belong to the everyday life of more and more couples in the love relationship. They use handcuffs, whips, nipple clamps & Co. to bring variety into their love life. As good as the idea is, it does have a bad side. Most average people have no idea what to look for when whipping, how hard to hit where and what not to do. Serious bodily harm can result fromstriking with a whip or crop.
That's why some dominatrixes offer sessions for couples. She shows them how to tie a person up properly or explains that you should never hit them on the head or stomach. The dominatrix introduces her clients to the world of BDSM and teaches them basic behaviors. This includes showing them how to use a so-called safeword during a BDSM session. Men, by the way, can calm their jealous wife or girlfriend. A dominatrix wants to dominate. It would be completely beneath her to stoop to having sex with a client.
5th reason: The unbridled lust
Quite a few men are sexually attracted to a dominatrix. After all, the majority of cases are attractive women dressed provocatively. There is a luscious black-haired or blonde sex bomb standing in front of the man and she is wrapped in a skin-tight catsuit. It's so tight that her nipples, plump buttocks and even her labia show underneath.
What man would not want to throw such a gorgeous woman on the mattress and fuck hard? However, few men can fulfill this dream. Normally a dominatrix does not have sex with one of her clients. Very rarely does she allow him to fuck with her maid, a sex slave.
The dominatrix knows what men want
Men have many reasons why they go to a dominatrix. They feel understood by her and can slip into a completely different role for a short time. This helps them relieve stress and cope with their feelings. Others go to a dominatrix simply out of curiosity or because they are into being tortured and insulted. Dominas serve an important function. They help men realize their sexual fantasies and get satisfaction.
If there were no Dominas, more relationships would probably fall apart. Instead of hating or despising her, the wife should be grateful to the dominatrix her husband regularly visits on his lunch break. Dominas add a special spice to life.