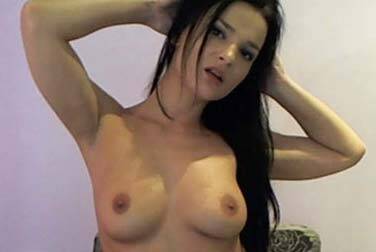 Maria Mia Birthday ♬♩
The perky Berlin girl loves to party in the cocktail bar
On September 25, Maria Mia celebrates…
Maria Mia.
Birthday! From the entire Team of Eronite the very dearest congratulations and all the best on your special day, dear Maria Mia ♡
---
Eronite empfiehlt dir
Das Dating 3.0 – Die Zukunft des Dating

Eronite empfiehlt dir
Dating 3.0 – Die Zukunft des Dating

Eronite empfiehlt dir
Das Dating 3.0 – Die Zukunft des Dating

---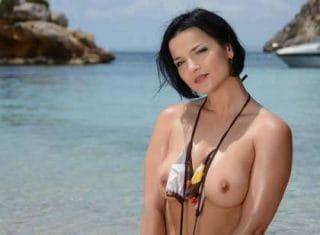 Oha, there was Maria Mia from the capital Berlin but mighty pissed at her boyfriend. She almost burst with rage – and horniness!
What had happened? Maria Mia was waiting at home for her boyfriend, with whom she actually wanted to go out after his work. She really dressed up, really dressed up for her guy. Sexy Maria Mia wanted to spoil him nicely that night and of course get fucked by him. But what does this guy do? Unbelievable! He thinks he still has work to do and leaves the strung out Maria Mia to the side. No time? Is he crazy? How can you just leave a goody like Maria and say you don't have time?! What was Maria Mia doing now with the evening that had dawned? Who fucked her instead? Would you have wanted to be her bitch? Be honest!
The Maria Mia birthday today – happy birthday!
♬♩ Happy birthday, Maria Mia, happy birthday to you …
Eroticism is her life. And she tastes it to the fullest, as the perky Berlin Maria Mia does not mince words and mouths not too full when she promises to make you furiously hot with her natural breasts, the pout and the sexy lips.
Porn actress Maria Mia has been in the industry for a long time, has experienced a lot and has won a few awards and accolades (including several Venus Awards). She has already filmed with the "Who is Who" of the German erotic scene and also hosted the Venus Award gala. Maria Mia is only 1.60 m small, but quite self-confident. Without being bitchy about it, she has been a staple in the awakening industry for years and will be for a long time to come. Maria Mia is absolutely not aloof, works hard and structured. And yet she is one thing above all: mega sexy!
More porn photos and sex movies of the attractive brunette is available here: Maria Mia.