---
JezziCat birthday ♬♩
The old porn girl with the forked tongue
On 13 October JezziCat celebrates its birthday! From the whole Team of the Eronite the very best congratulations and all the best to your day of honour, dear JezziCat♡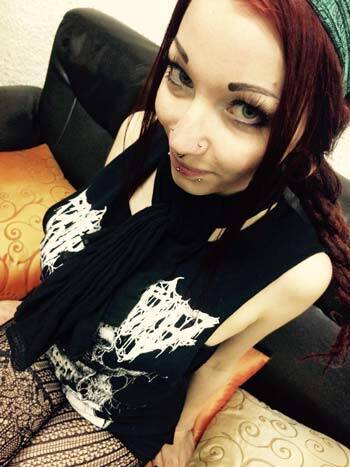 JezziCat was even engaged for some time to the "German Hatefucker" Rafael Santeria, unfortunately the connection between the narcissistic producer and the small alternative porn girl didn't last long.
But for JezziCat this was of course no reason to hang up her knickers and so the lively girl continues to pop herself through the German landscape of erotic amateurs. Her wish to finance a breast enlargement through a crowdfunding platform unfortunately did not come true either.
For this JezziCat has now had her tongue split – like a snake she now flicks at the stems of the men, licks the vaginas of the women and drives her sex partners crazy in rows. Knew how! But tongue splitting was not the only dream long awaited by the redheaded amateur porn actress JezziCat. She wears countless piercings on her body (most of them on her face) and countless tattoos adorn her skin. She even had the last name of her ex-girlfriend tattooed on her butt hole. Brave!
♬♩ Happy birthday, JezziCat, happy birthday to you…
When asked about her hobbies, JezziCat answers that she loves travelling and sucking hard cocks. Besides she likes to cook good food (wow – housewife qualities!) and has dedicated herself to healthy and vegan cuisine. So she likes to prepare a shake of the extra class for her beloved one in the morning – of course only with oat milk, because animal products do not come to her house as a vegan!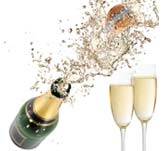 Pretty funny was once a porn shoot with a heterolesbe. JezziCat first let her lover fuck her, then fucked the lesbian herself, licked her pussy and then her stud fucked the lesbian too! Of course she also had to swallow his sperm and suck his cock clean. A visual and erotic treat for the bisexual JezziCat, who likes beautiful breasts, a pretty face and a firm, firm ass. That's when her lust gets hot and her emotions go crazy. What could be better than waking up in the morning next to your best friend and enjoying the spring fever? JezziCat says, "There's nothing better."
The JezziCat birthday today – all the best!
JezziCat is 1.66 m tall, wears dreadlocks, a nose ring and has huge tunnels in both ears. Really sweet is the tattooed kissing mouth on her right buttock. Her tits fit into a 70 C cup, but JezziCat wouldn't mind more than that. Green-grey eyes sparkle with her like a cat. Just JezziCat.
More porn pictures andsex videos of the pretty AltPorn girlis here: JezziCat
---